The entire FC Barcelona squad is training together except their marquee forward, Lionel Messi, as he continues training with a personalised schedule. Fans were hoping to see their Argentine idol make his comeback against Valencia CF this weekend, after spending multiple weeks out of competition because of injuries. However, Messi's return to the football turf might not be possible this Saturday when his team takes on Los Ches in a La Liga tie.
The Argentine superstar picked up a calf injury earlier this season, even before Barcelona started their pre-season campaign against Napoli in the United States. This forced Messi to remain unavailable for the Catalans so far in the season. However, Barca boss Ernesto Valverde stated earlier that the 5-time Ballon d'Or winner would be available post-international break. He also mentioned the high possibility of Messi's return to the field during the Blaugrana's La Liga clash against Valencia on September 14.
As of now, according to Goal, Messi is continuing to train alone in order to help him recover faster. Last Tuesday, he was missing at Barca's main group practice session. This suggests that Messi won't be available against the Copa Del Rey champions. Last year, Valencia defeated Barca at the final of the oldest Spanish football tournament.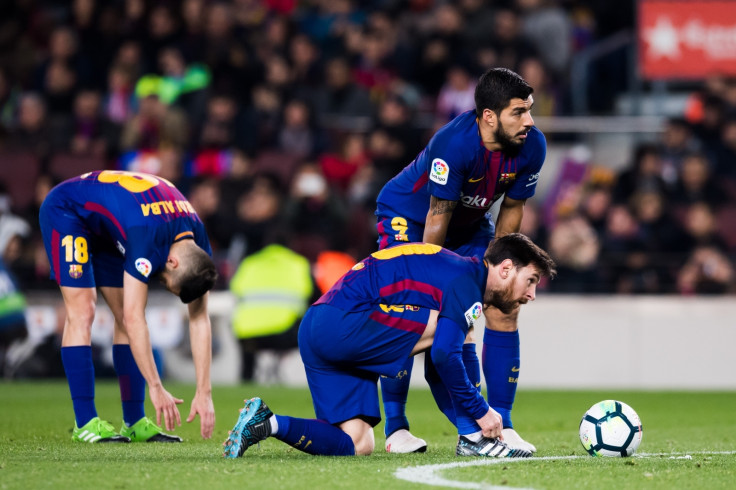 The club's medical team is closely monitoring the Argentine legend's condition. As of now, no specific date has been confirmed for Messi's comeback. Speculations suggest that even if he recovers before Barcelona's Saturday game, he wouldn't be called up because he would not be up to full match fitness.
The current season hasn't been satisfactory from Barcelona's point of view. So far, they appeared in three games with just 4 points on the board. The Blaugrana lost their first game against Athletic Bilbao 0-1, in an away encounter. However, they came back in full force with a 5-2 win against Real Betis in Camp Nou. Their third match against Osasuna was an away game, where again Barca couldn't end up on the winning side, as the match ended in a draw, 2-2.
It seems that the defending La Liga champions are missing their star striker. It would be interesting to see how well Barca performs in Messi's absence if he does not return this weekend.