No matter if you support Real Madrid or Barcelona, no matter if you think Cristiano Ronaldo is above him or not, there is an unquestionable reality surrounding Lionel Messi. He is among the best five players in the history of the game and his statistics can only be compared to his Portuguese nemesis or to Edson Arantes do Nascimento – or to most of us, Pelé.
On Saturday [9 September] he scored the 42nd hat-trick of his career, his 38th for Barcelona. Among them there are four pokers, what Spanish fans call a four-goal haul, and a repoker, a haul of five.
For Barcelona, he has scored 120 goals when we only count the games where he has found the back of the net three times or more. In other words, if we forget about the games where Messi has 'only' managed two goals, he would still be among the most prolific strikers in Europe over the last decade compared to the tallies of Didier Drogba, (157 with Chelsea) and Ruud Van Nistelrooy (150 with Manchester United).
With Ronaldo still serving a La Liga ban after pushing a referee during that explosive Spanish Super Cup tie in August, Barcelona had made an impressive start to life under Ernesto Valverde. The Basque manager has dramatically improved Barça's defensive stats and they are now the only team in La Liga alongside his former club, Athletic de Bilbao, who have not conceded a single goal in the opening three games. Along with Real Sociedad, they are also the only sides with a 100% start to the season. Meanwhile, Messi, who has scored five of Barcelona's nine goals, is back to business. Anyone might be tempted to say he is enjoying football again.
But Messi is facing one of the most crucial moments of his entire career in less than a month. During September's international break, Argentina had a wonderful chance to secure qualification for the 2018 World Cup, an obsession for Messi given he is still to win a major international honour with his country.
Instead, the Albicelestes registered two draws against Uruguay (0-0) and Venezuela (1-1), two results that leave those their hopes of making it to Russia in doubt. As if it was The Strange Case of Doctor Jekyll and Mr Hyde, Messi's performances drop dramatically when playing with his national team. And nobody can say he is not surrounded by good players, with Angel Di María, Sergio Agüero, Paulo Dybala and Gonzalo Higuaín among those around him.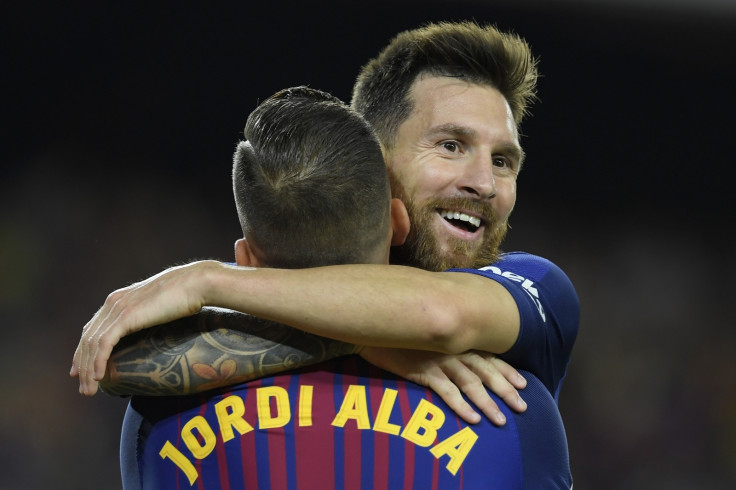 Is it just pressure? Or simply that Messi's wonderful skills only stand out in a very specific football system? Those who consider Ronaldo to be the superior of the two always highlight that the Real Madrid forward won almost everything with Manchester United – a different club in a different country playing different football – while also winning the 2016 European Championship with Portugal.
Pelé, Diego Maradona and Zinedine Zidane have lifted what was formerly known as Jules Rimet trophy to write their names in history. Messi could arguably be facing his last opportunity to put the icing on the cake and complete an outstanding career. Portugal have at least secured a second place finish in their group qualifier and can qualify as winners if they beat Switzerland in Lisbon on 10 October.
It is difficult to say what goes on with the five-time Ballon D'or winner when he plays for his country. He keeps on scoring goals, but rarely is he the unstoppable player who decides matches and wins trophies on his own like he does wearing a Barcelona shirt.
His figures in European football are out of this world. And yet, he is not even among the five top scorers for Argentina in World Cup competition with Gabriel Batistuta, Guillermo Stabile, Maradona and Mario Alberto Kempes still ahead of him. He is also some way off Norberto Méndez's record tally of 17 when it comes to goals scored in Copa America campaigns.
In any case. Leo Messi needs to retain his current form until next month, when Argentina will need to beat Peru at home (5 October) and away to Ecuador (10 October). Peru are fourth in the South America's qualification standings, the last place that guarantees access to the World Cup. Argentina's final match in Ecuador means playing at an altitude of 2800 meters – a troublesome trip for any team.
If Messi and his teammates fail to reach Russia he will end his career surrounded by question marks in his own country – unlike Cristiano Ronaldo. They say that no-one is a prophet in their own land. If there should be an exception to this popular saying, it could be Messi. But he may only have one more opportunity to fulfil that next month.