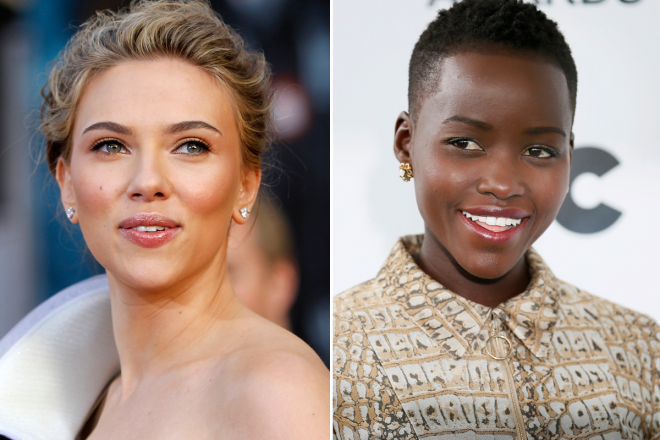 Scarlett Johansson and Oscar winner Lupita Nyong'o look set to join Jon Favreau's live action/CGI hybrid take on The Jungle Book.
Disney's long-in-gestation adaptation of Rudyard Kipling's classic story is slowly gathering pace with Idris Elba already on board as villainous tiger Shere Khan.
The Hollywood Reporter claims that Johansson is in early talks to play Kaa, a python which hypnotises its victims before eating them. Kaa typically plays second fiddle to Khan in the villain stakes.
Nyong'o, who won the Best Supporting Actress Oscar at this year's ceremony for her debut role in 12 Years a Slave, seems more certain to join as Rakcha, the wolf who adopts and raises human boy Mowgli.
The part of Mowgli has yet to be cast.
Justin Marks has penned the script, with Iron Man director Favreau also acting as a producer alongside Brigham Taylor.
Another adaptation of the story is also underway at Warner Bros, with actor Andy Serkis, who played Gollum in Lord of the Rings, set to direct.
The Jungle Book is set for release on 9 October 2015.