Premier League As It Happened: Chelsea 1-1 Burnley, Crystal Palace 1-2 Arsenal, Swansea 2-1 Manchester United & Manchester City 5-0 Newcastle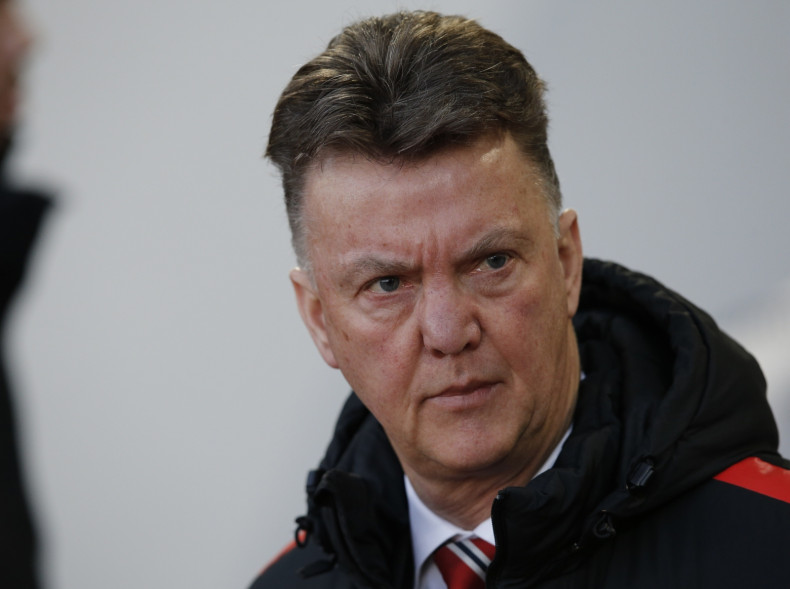 Aston Villa 1-2 Stoke FT
Chelsea 1-1 Burnley FT
Crystal Palace 1-2 Arsenal FT
Hull 2-1 QPR FT
Sunderland 0-0 West Brom FT
Swansea 2-1 Manchester United FT
Manchester City 5-0 Newcastle FT
7:23pm: And that's a wrap! And brings us to the end of a day of Premier League action. Arsenal, Swansea, Stoke and City came out winners and the fight for top four and top spot are the tightest they've been this season. See you tomorrow for a big day with Tottenham facing West Ham, Everton taking on Leicester and Southampton playing Liverpool.
7:19pm: Into extra time now as Aleksandar Kolarov has attempt after attempt on goal. Time to put Newcastle out of their misery.
7:15pm: Newcastle's Gabriel Obertan comes on for Yoan Gouffran.
7:11pm: Edin Dzeko is cautioned for a handball. Into the last 10 minutes and City will soon be planning how to close a five point gap on Chelsea at the top of the table.
7:05pm: It's still all City at the Etihad and the fans are loving it as Wilfred Bony has his first real chance on goal and it's very close indeed. After some successive corners for the hosts they're continuing to dominate. Are they going to beat Bayern Munich's score today?
7:00pm: Edin Dzeko has a big chance on goal but it's saved by Tim Krul, who hasn't had the best game today.
6:58pm: After a short delay in the match where Daryl Janmaat looks to be hurt, Frank Lampard replaces Samir Nasri for City. Meanwhile Ryan Taylor comes on for Janmaat.
6:55pm: Newcastle have had eight shots on goal compared to City's 11 but they've only had one on target compared to six for City. Whether you believe there's a conspiracy against Chelsea or not, the Blues look like they'll have a fight on their hands for the title if Manuel Pellegrini's men are this clinical in the next games.
6:50pm: Newcastle may have given up hope of taking points from this game but they're not giving up on a goal as Jack Colback tries a through ball to Moussa Sissoko but it's offside.
6:45pm: Wilfried Bony replaces Sergio Aguero while Jesus Navas replaces David Silva. Manuel Pellegrini might as well do some experimenting now.
6:42pm: GOAL! City are running riot now and go up 5-0 thanks to David Silva, who again teams up with Aguero to slot one past Newcastle.
6:40pm: GOAL! Well that dominance by Newcastle was short lived as City make it 4-0 through David Silva. Aguero contributes well to the build up and it looks like this side definitely have their groove back!
6:38pm: Newcastle have already been in the mix for a goal but Papiss Cisse's shot is saved by Joe Hart, who makes his toughest save for the match so far.
6:36pm: And we're back! Newcastle make a change with Mehdi Abeid coming on for Vurnon Anita.
6:18pm: And that's a wrap on a very one-sided first half.
6:17pm: Into extra time now, this game has a feel that it might not be so interesting as City relax a little. Half-time talks in Newcastle's rooms might change that though.
6:10pm: Yaya Toure is shown a yellow card for a bad foul but that's the only negative news for City so far this half. They are well and truly dominant right now.
6:03pm: Manchester City are holding the majority of possession at present with four shots on target to a big fat zero for Newcastle. The first half hour is over, half time is nearing, what can John Carver do to turn this around?
5:59pm: Jack Colback is handed a yellow card - his 10th this season - and will miss the next two games.
5:56pm: According to OptaJoe,
1 - Samir Nasri has scored in consecutive Premier League appearances for the first time for Manchester City. Composure.
5:53pm: GOAL! Game over - City go up 3-0 as Eden Dzeko gets his first goal since September for the side. David Silva gets it to him and he shows brilliant control before shooting the ball straight into the centre of the box. Wouldn't like to be Newcastle right now...
5:49pm: Newcastle are still mounting attacks as Moussa Sissoko misses and then has an attempt blocked, but City are looking very much on top and after that clinical finish the Toon wouldn't want to gift them a chance.
5:42pm: GOAL! Manchester City double their lead though Samir Nasri, who finds the top left corner of the net from the centre of the box with his first touch of the game. Could we have an impeding thrashing on our hands?
5:42pm: While Newcastle have picked themselves up from the early setback, with Daryl Janmaat having a shot, Aguero is still pushing hard as the dangerous striker is ruled offside.
5:37pm: Newcastle's response has been rather rattled but they add a shot on the board through Massadio Haidara, who misses to the right.
5:31pm: GOAL! And it's in. Very early lead and it's all uphill for Newcastle now.
5:31pm: PENALTY - City have a very early chance thanks to Vurnon Anita, who trips Eden Dzeko in the box. Sergio Aguero takes it from the spot...
5:30pm: And we're off!
5:20pm: We're just minutes away from kick off in the next match now with a lot at stake for Manchester City as they take on Newcastle. The visitors are looking pretty safe in 11th position at the moment but a shock win would keep their spirits under John Carver positive.
4:57pm: And that's a wrap around England as Arsenal take third place for now and Stoke confirm their win over Aston Villa. Sunderland and West Brom finish goalless while Hull will be please to have won over 10-man QPR.
4:54pm: And that's a wrap on Manchester United and Swansea - Van Gaal won't be happy with that result while Swansea have beaten the Red Devils both times this season now. Chelsea have also finished with a disappointing draw against Burnley, paving the way for Manchester City to close in on their lead tonight.
4:51pm: GOAL! Crystal Palace peel one back against Arsenal through Glenn Murray but it surely won't be enough to change the result.
4:51pm: GOAL! Victor Moses scores from the spot and Stoke are up 2-1 over Aston Villa.
4:50: PENALTY - Stoke have a penalty to make this a likely three-pointer against Aston Villa, while Ron Vlaar is handed a RED CARD for being the last man.
4:46pm: GOAL! Hull make it 2-1 through Dame N'Doye, and surely QPR will run out of puff now.
4:46pm: We're getting into extra time now - can United or Chelsea save this? Can QPR or Hull find a winner? Can Sunderland or West Brom actually score??
4:40pm: GOAL! Burnley even it up at Stamford Bridge! Ben Mee makes it 1-1 and this game is headed for a very controversial press conference if things stay like this...
4:36pm: Lots of changes happening as Ozil and Welbeck come off for Rosicky and Gibbs for Arsenal, and Juan Mata comes on for Manchester United in place of Angel Di Maria. Both sides really need a win in their respective matches and the Gunners are looking most likely to take it at the moment.
4:31pm: The line ups for Manchester City and Newcastle are as follows:
Man City XI vs. Newcastle: Hart; Zabaleta, Kompany, Mangala, Kolarov; Nasri, Fernandinho, Toure, Silva; Dzeko, Aguero.
Newcastle XI vs. Man City: Krul; Janmaat, Coloccini, Williamson, Haïdara; Sissoko, Anita, Colback; Pérez, Cissé, Gouffran.
4:29pm: RED CARD - very controversial as Nemanja Matic is sent off for his reaction to a foul from Ashley Barnes. The challenge was pretty rough and certainly could have had a red card but his reaction was also very over-the-top as he chased down his counterpart and has a go.
4:29pm: GOAL! Completely against the run of play - Swansea are up 2-1 thaks to Jonjo Shelvey.
4:27pm: Things have been pretty quiet over at the Stadium of Light with Sunderland and West Brom both struggling in attack; The Black Cats have had 10 shots on goal but only 1 on target - the same amount as the visitors. Poyet looks to change that up by bringing on Wickham and Fletcher.
4:21pm: Cuadrado comes off for Willian after a less than brilliant performance while United are closing in on Swansea but haven't been able to break through their defence.
Meanwhile, elsewhere in Europe Bayern Munich have just demolished Paderborn 6-0 away. They've notched 14 goals towards their goal difference in their last two matches. Impressive!
4:10pm: Arsenal have a particularly frustrating moment as Alexis Sanchez passes to Mesut Ozil, who heads straight into... the crossbar.
4:09pm: Ashley Barnes is at it again for Burnley, forcing Courtois to make another save. Meanwhile Swansea are looking on top once more.
4:05pm: And we're back!
3:48pm: Half time rings around the country but not without controversy as Chelsea have a huge penalty shout when Diego Costa goes tumbling to the ground in the box.
3:46pm: GOAL! Arsenal double their lead, going against a run of play which hasn't seen much attacking prowess from the side, and it's thanks to Olivier Giroud that they go up 2-0. Danny Welbeck has a shot saved by Julian Speroni but Giroud is on hand to score from the rebound.
3:45pm: GOAL! Stoke equalise with Aston Villa just after Kieran Richardson comes off injured for the hosts, with Mame Diouf taking the scoreline to 1-1.
3:40pm: GOAL! What trouble? Charlie Austin saves QPR's bacon for now by equalising with Hull. His celebrating, involving limping along in a reference to his failed medical with the opposition side, was as entertaining as the goal itself.
3:39pm: Manchester United are dominating possession against Swansea but can't find the target with Robin van Persie missing to the left. Meanwhile not a lot is happening at Crystal Palace though the fans are certainly making some noise, with no shots on target apart from the penalty.
3:32pm: RED CARD - guess who? Joey Barton is sent off for QPR after throwing a punch at Tom Huddleston. The side are in trouble now.
3:30pm: GOAL! Swansea undo United's good work with Ki Sung-yueng finding the back of the net.
3:27pm: GOAL! Manchester United join their top four counterparts by scoring as Ander Herrera puts one in for the side against Swansea. Assisted by Angel Di Maria, who has been a threat all game, this goal was set up beautifully and Herrera is certainly proving to Van Gaal he was worthy of starting with that finish.
3:23pm: Crazy stat from Squawka:
Aston Villa have scored as many league goals (1) in 20 mins under Tim Sherwood as they had in the rest of 2015 combined (540 mins of action)
3:21pm: GOAL! Aston Villa are in the advantage with Scott Sinclair scoring to give Tim Sherwood his first goal as Villa manager.
3:17pm: GOAL! Hull go up 1-0 against QPR as Nikola Jelavic finds the back of the net.

3:14pm: GOAL! Chelsea are up 1-0 thanks to Branislav Ivanovic but much credit should go to Eden Hazard for setting that goal up, beating two defenders and finding space to gift Ivanovic the ball.
3:11pm: Crystal Palace had been looking on top until that penalty but now the side look rattled. Arsenal will be above Manchester United in third place in the table if the current results stand - and Louis van Gaal's boys have had no shots on target yet.
3:08pm: GOAL! Arsenal are up 1-0 after Santi Cazorla scores from the spot.
3:07pm: PENALTY - Arsenal have a penalty thanks to Papa Souare fouling Danny Welbeck in the box...
3:07pm: Bafetimbi Gomis has a chance for Swansea but Herrera heads it clear. Ashley Barnes also puts Chelsea keeper Courtois to work... but only after Juan Cuadrado very nearly has his first goal as a Blues man. A shot a-piece so far in this one.
3:05pm: Burnley made a bright start against Chelsea but the Blues have quickly turned it around and look in control. Meanwhile at Crystal Palace the Gunners have yet to mount a serious attack.
3:00pm: And we're off!
2:55pm: Just minutes until kick off now and all eyes will be on Diego Costa as he makes his return for Chelsea after a month out of action. Will he have the same impact as before his suspension? It's likely.
2:53pm: Manchester United have come under fire for their recent performances even though the side have won three of their last four league matches, but Louis Van Gaal insisted so long as his players are happy he is happy. He told reporters:
The credit I get is from the players, the highest credit what I can get. Because that is also the most important thing: that my players, my staff and myself can work together at the way we work now and that gives the spirit.

"You know as media people that the media is always critical, it is like that. You are part of the game, your role, so we have to manage that and we manage that fantastically I believe.
2:48pm: Albeit unlikely, a win for Burnley would take them out of the relegation zone momentarily at least. And for Sunderland, a win against West Brom is equally important to avoid going further down the table and handing their lower counterparts a chance to overtake them.
2:42pm: While Chelsea still looks very much in control of their title push this season, they will be planning on taking a win over Burnley to make sure City don't have a chance of denting their hopes tonight when they take on Newcastle. The race for a top four finish is getting particularly interesting and United and Arsenal's performance today will have a huge impact on that.
2:38pm: And lastly (for now) the line-up for Sunderland and West Brom are:
Sunderland XI vs. West Brom: Pantilimon; Vergini, O'Shea, Brown, Reveillere; Cattermole, Larsson, Johnson; Alvarez, Graham, Defoe.
West Brom XI vs. Sunderland: Foster; Dawson, McAuley, Lescott, Brunt; Yacob, Morrison, Fletcher, Gardner; Ideye, Berahino.
2:37pm: The line-ups for Crystal Palace and Arsenal are as follows:
Crystal Palace XI vs. Arsenal: Speroni; Ward, Delaney, Dann, Souare; Mutch, Ledley, Puncheon; Zaha, Gayle, Campbell
Arsenal XI vs. Crystal Palace: Ospina; Chambers, Mertesacker, Koscielny, Monreal; Coquelin, Cazorla; Welbeck, Ozil, Alexis; Giroud.
And for Chelsea and Burnley:
Burnley XI vs. Chelsea: Heaton; Trippier, Shackell, Keane, Mee; Boyd, Jones, Arfield, Kightly; Barnes, Ings.
Chelsea XI vs. Burnley: Courtois; Ivanovic, Zouma, Terry, Filipe Luis; Matic, Fabregas; Cuadrado, Oscar, Hazard; Diego Costa.
2:35pm: The line-ups for Aston Villa and Stoke are as follows:
Aston Villa XI vs. Stoke: Guzan; Hutton, Vlaar, Clark, Richardson; Sinclair, Sanchez, Delph, Gil; Agbonlahor, Benteke
Stoke XI vs. Aston Villa: Begovic; Bardsley, Wollscheid, Wilson, Pieters; Nzonzi, Whelan; Walters, Ireland, Moses; Diouf
And for Swansea and Manchester United:
Swansea XI vs. Man United: Fabianski; Naughton, Fernandez, Williams, Taylor; Cork, Shelvey, Ki, Sigurdsson, Routledge; Gomis
Man United XI vs. Swansea: De Gea; McNair, Jones, Rojo, Shaw; Blind, Fellaini, Herrera, Di Maria; Rooney, Van Persie.
2:30pm: Good afternoon and welcome to IBTimes UK's Premier League coverage. There's a big afternoon ahead indeed with Manchester United, Chelsea and Arsenal all in action.