Premier League As It Happened: Liverpool 2-1 Newcastle, Manchester City 2-0 West Ham and All the Action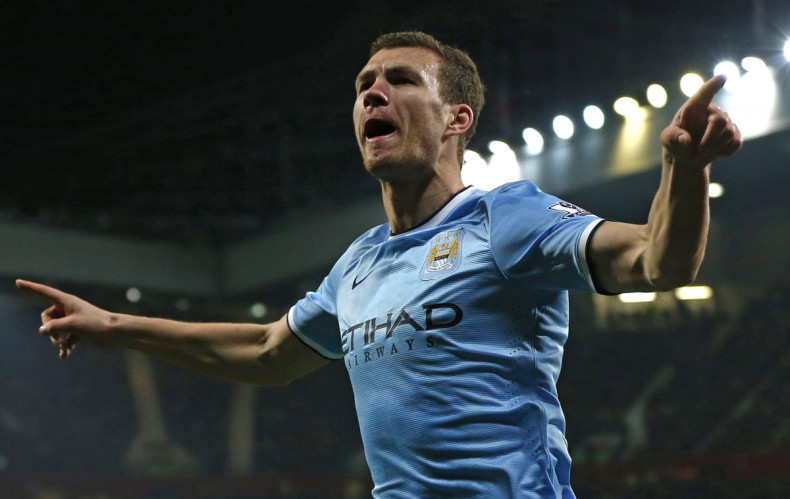 Cardiff 1-2 Chelsea FT
Fulham 2-2 Crystal Palace FT
Hull 0-2 Everton FT
Liverpool 2-1 Newcastle FT

Manchester City 2-0 West Ham FT
Norwich 0-2 Arsenal FT
Southampton 1-1 Manchester United FT
Sunderland 1-2 Swansea FT
Tottenham 3-0 Aston Villa FT
West Brom 1-2 Stoke FT
4:55pm: And that's a wrap from us at IBTimes UK. We hope you've enjoyed our Premier League coverage this season.
4:50pm: Full time resounds everywhere and MANCHESTER CITY ARE CROWNED PREMIER LEAGUE CHAMPIONS!
4:49pm: That's a wrap at Norwich and the side are now officially relegated.
4:48pm: There's just minutes left and Manchester City fans are singing 'stand up for the Champions' at the Etihad. If things stay as they are there'll be much champagne to go around in the blue half of Manchester.
4:46pm: RED CARD - Newcastle are down to nine men as Paul Dummett is sent off for a foul on Luis Suarez. That looked mighty soft, luckily it likely won't affect the end result...
4:45pm: Tim Sherwood has just given a fan his Tottenham gilet and sit in the manager seat. I suppose if the club are going to make it clear he's being sacked, he might as well have some fun on his last game in charge?
4:44pm: GOAL! Stoke are in the driving seat against West Brom as Charlie Adam scored to take them to 2-1.
4:41pm: GOAL! Crystal Palace look to foil an enjoyable outing for Fulham in their last Premier League game this year with Dwight Gayle taking the side up 2-1.
4:40pm: Joe Cole is coming on for West Ham - can he redeem himself with Liverpool fans and score a hattrick in under 10 minutes?
4:33pm: GOAL! Make that advantage to Chelsea! Fernando Torres scores to take the side to 2-1 against Cardiff and it looks like a win for Mourinho's side is on the cards.
4:31pm: GOAL! Andre Schurrle equalises for Chelsea and they go to 1-1 with Cardiff.
4:29pm: And that's a wrap on the seaosn for Andy Carroll, who won't be Liverpool's saviour as he comes off for Carlton Cole.
4:24pm: RED CARD - Shola Ameobi is sent off for Newcastle for dissent, after speaking to the ref in the aftermath of Liverpool's goal. And you would think the Reds are now overwhelming favourites to win this one.
4:23pm: GOAL! And Liverpool are up! Daniel Sturridge scores off a free kick from Steven Gerrard to put them in the driving seat at Anfield.
4:22pm: GOAL! Daniel Agger evens the scoreline at Anfield and as Liverpool currently sit 1-1 with Newcastle, they're still in it with a whisker.
4:21pm: GOAL! Fulham youngster Cauley Woodrow scores his debut goal to even the scoreline with Crystal Palace.
4:18pm: GOAL! Arsenal are in control against Norwich with Carl Jenkinson scoring to take the side to a 2-0 lead.
4:14pm: GOAL! Sessegnon takes Stoke to 1-1 against West Brom.
4:13pm: GOAL! Juan Mata evens the scores with Southampton but it won't help Manchester United much if Tottenham continue to beat Aston Villa...
4:12pm: GOAL! Swansea go up 3-1 against Sunderland with Wilfred Bony scoring to all but close down the game.
4:10pm: GOAL! Aaron Ramsey takes Arsenal up 1-0 against Norwich with a brilliant goal. Can the Gunners finish the season on a high?
4:07pm: And it looks like the title will go to City for the second time in three seasons, with the fans starting the poznan celebrations now. The side have held their nerve at the most important part of the season, and on the back of manager Manuel Pellegrini bringing immediate calm and consistency with his move to Manchester last summer, they will be deserving winners of the Premier League title.
4:06pm: GOAL! Vincent Kompany scores for City as they go up 2-0 against West Ham at the Etihad. Celebrations are beginning...
4:06pm: GOAL! Fabio Borini puts Sunderland one goal closer to Swansea.
4:03pm: GOAL! That was quick! Everton get the upper hand on Hull thanks to Romelu Lukaku and go up 2-0. Chelsea could really use some of his firepower against Cardiff right about now...
4:00pm: And we're back!
3:53pm: You might be able to say that Liverpool were their own undoing this season in the title chase but their fans have come second to none. Despite knowing they likely wouldn't win the title today those at Anfield are again making their voices be heard.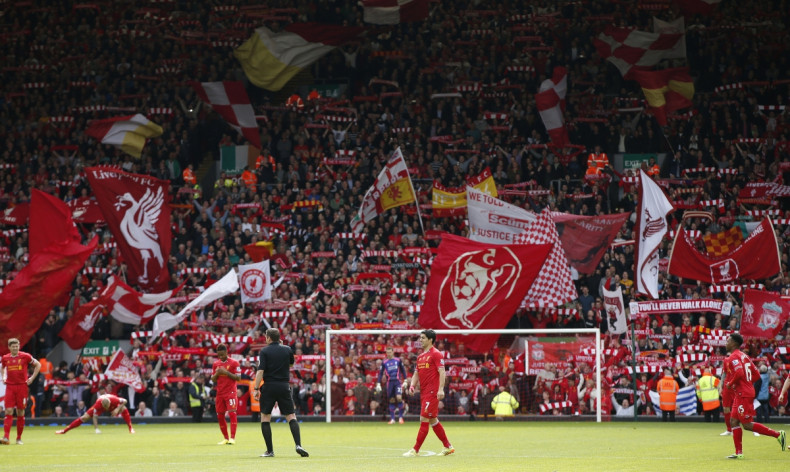 3:47pm: Half time is ringing all around England and Manchester City are now definitely in the driving seat for the title. for both Brendan Rodgers and Manuel Pellegrini these half time talks will be one of their most important for the season. The Reds need to stay motivated and push for a comeback, while City can't lose their head now.
3:42pm: Absolutely gutting for Daniel Sturridge as he misses a sitter for Liverpool. You would think if things stay this way at half time it's all but wrapped up.
3:39pm: GOAL! It was coming, and Samir Nasri puts the ball in the back of the net with an absolute screamer to take Cty to 1-0 over West Ham. The title is getting closer now...
3:38pm: GOAL! Adebayor hits the net from the spot and Spurs are well and truly in the driving seat to take that final European place as they go up 3-0 over Aston Villa.
3:37pm: PENALTY! Tottenham get a penalty as a result of a Agbonlahor handball.
3:33pm: GOAL! Tottenham go up 2-0 against Aston Villa thanks to Emmanuel Adebayor. Was credited as coming off Nathan Baker though...
3:31pm: Little stat for you - Martin Skrtel now has 4 own goals this season, a record in the Premier League.
3:30pm: GOAL! Gayle scores to take Crystal Palace to the advantage against Fulham.
3:27pm: GOAL! Southampton go 1-0 up against Manchester United thanks to Rickie Lambert.
3:25pm: Still end-to-end stuff at Anfield as Newcastle look the best they have in weeks. If there was any time to step up for the Toon, Reds fans would have been hoping it wasn't now! Meanwhile at Arsenal the mood is very subdued with neither team having much to celebrate at the end of the match.
3:23pm: GOAL! McCauley gets an own goal for West Brom and the side go up 1-0 against Stoke.
3:19pm: GOAL! A disallowed goal for Liverpool leaves Luis Suarez particularly frustrated, and then Newcastle take it up the other end and Martin Skrtel scores for the wrong team! Disaster for Liverpool. That's 1-0 to Newcastle.
3:17pm: GOAL! Chelsea are on the backfoot as Craig Bellamy scores to take Cardiff up 1-0.
3:14pm: GOAL! Tottenham get one hand firmly on Europa League qualification with Paulinho scoring a goal against Aston Villa.
3:13pm: GOAL! Swansea go up 2-0 against Sunderland as Emnes gets on the scoreboard.
3:11pm: Over to the title chasers and it's end to end stuff between Liverpool and Newcastle, while West Ham are predictably camped in their own box against Manchester City. The Reds have a penalty shout but it's turned down. And the rain is bucketing down!!
3:10pm: GOAL! Everton take the score with Hull to 1-0 with James McCarthy scoring his first goal of the season for the Toffees.
3:07pm: GOAL! Swansea open the scoring on the Premier League's final day of action and go one up over Sundelrand thanks to Nathan Dyer.
3:00pm: AND WE'RE OFF!!
2:57pm: According to Mirror reporter John Cross, Ricky van Wolfswinkle has thrown a tantrum after being dropped from the starting line-up and gone home. Cross mused,
Who on earth will score Norwich's 26 goals now?

2:53pm: Just minutes until all the games kick off, can West Ham show their best football against City? Can Liverpool hold out under the pressure and cause an upset? The next two hours hold all the answers!!
2:50pm: Manchester United fans have hired a plane to fly over Anfield with the words 'United 20 - Gerrard 0' on it. No doubt this is some attempt at revenge for Liverpool fans being so sarcastically thankful to David Moyes. But is the flag flying from United too soon?
2:45pm: It's going to be a pretty miserable day out for Norwich, who are well aware that this will be the last Premier League game they play for the next season at least. They haven't yet confirmed relegation but should they fail to win by at least 17 goals today they are set for a campaign in the Championship.
2:42pm: Manchester City manager Manuel Pellegrini is on the brink of winning his first Premier League title within a season of making the move to England. While he seemed a risky choice as roberto Mancini's successor that risk has paid off, with David Silva recently talking up the Italian.
He's made it a happy place. He's brought a joy and happiness around the place," he said.

"Also to our style of play. You see that in the way we play, attack-minded, lots of goals. He's made us competitive in every competition. We've gone further in them. He's given us that extra push and taken us one step further maybe.

"His calmness has been obvious. He's added that to the whole club. And it really helps us at difficult moments. It's nice to have that calm attitude around you when things get tough. That has suited us. So has the style of play he's brought with him. He likes us to have possession, create chances and score lots of goals."
2:36pm: According to Squawka,
Aguero has scored a goal on average every 85 mins in the EPL, the best goals-to-mins record in the Premier League. (Min 10 goals)

2:31pm: On the topic of Allardyce and draws being as good as a win, for West Ham a draw will mean they finish in 12th or 13th place. A loss means they could finish as low at 14th. Allardyce will certainly be keen for his side to finish as high as possible with fans divided over his management style.
2:25pm: Sam Allardyce is the man who can put a stop to the title celebrations at the Etihad today and the West Ham manager says his side have something to prove against the Premier League giants despite having nothing to play for.
It's about showing we're committed to the end of the last game even though we're safe against what's looking like being the champions," he said.

"For us a draw is like a win. You look at their record this season, they've scored 61 goals here and only lost to Chelsea so if we get a result it's about what we do for us, nothing else. It's 100 per cent professionalism and doing the best we can against an outstanding side."
2:20pm: Before all the action gets underway, let's take a minute (despite the FA not doing so) to remember the 56 fans who went to watch Bradford and Lincoln play at the Valley Parade stadium on this day 29 years ago and never came home. Read more about the disaster here. RIP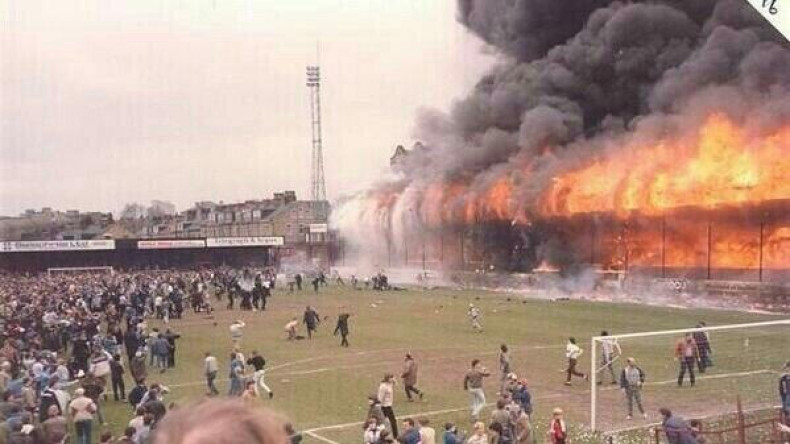 2:15pm: Phew! That's quite a lot of players taking to the pitch this afternoon. For Manchester City the big news is Sergio Aguero's return to the fold after it appeared he might miss the end of the season with inury. The striker is a specialist at scoring when it matters most - surely I don't have to remind you of his moment at QPR - and he'll be much needed today to ease their nerves.
2:10pm: For Cardiff v Chelsea:
Cardiff starting XI: Marshall, Fabio, Caulker, Turner, John, Gunnarsson, Mutch, Whittingham, Daehli, Bellamy, Campbell
Chelsea starting XI: Schwarzer, Ivanovic, Cole, Azpilicueta, Kalas, Oscar, Mikel, Salah, Hazard, Matic, Torres.
For Fulham v Crystal Palace:
Fulham starting XI: Stockdale, Heitinga, Hangeland, Sidwell, Kacaniklic, Rodallega, Zverotic, Woodrow, Parker, Amorebieta
Crystal Palace starting XI: Hennessey, Mariappa, Dann, Delaney, Ward, Bolasie, Jedinak, Ledley, Ince, Chamakh, Gayle
2:08pm: For Swansea v Sunderland:
Swansea starting XI: Tremmel, Tiendalli, Amat, Bartley, Taylor, Fulton, Shelvey, Dyer, Emnes, Routledge, Bony
Sunderland starting XI: Mannone, Vergini, Bardsley, Brown, O'Shea, Bridcutt, Larsson, Colback, Johnson, Borini, Wickham
For Everton v Hull City:
Everton starting XI: Howard, Baines, Coleman, Jagielka, Distin, McGeady, Naismith, McCarthy, Lukaku, Barry, Osman
Hull starting XI: McGregor, Figueroa, Bruce, Davies, Huddlestone, Livermore, McShane, Jelavic, Aluko, Elmohamady, Quinn
2:06pm: For Arsenal v Norwich:
Arsenal starting XI: Fabianski, Jenkinson, Sagna, Koscielny, Gibbs, Arteta, Rosicky, Ramsey, Ozil, Podolski, Giroud.
Norwich starting XI: Ruddy; Martin, R Bennett, Turner, Olsson, Tettey, Snodgrass, Howson, Johnson, Redmond, Elmander.
For Stoke v West Brom:
Stoke starting XI: Sorensen, Muniesa, Shawcross, Wilson, Cameron, Arnautovic, Whelan, Nzonzi, Odemwingie, Ireland, Walters
West Brom starting XI: Foster, Dawson, McAuley, Olsson, Brunt, Dorrans, Mulumbu, Morrison, Amalfitano, Sessegnon, Berahino
2:04pm: Southampton v Manchester United:
Southampton starting XI: Boruc, Clyne, Fonte, Lovren, Shaw, Wanyama, Cork, Schneiderlin, Davis, Lallana, Lambert
Manchester United starting XI: De Gea, Smalling, Ferdinand, Vidic, Evra, Januzaj, Fletcher, Kagawa, Welbeck, Mata, Van Persie
For Tottenham v Aston Villa:
Tottenham starting XI: Lloris, Naughton, Chiriches, Dawson, Rose, Sandro, Sigurdsson, Paulinho, Eriksen, Adebayor, Kane
Aston Villa starting XI: Guzan, Lowton, Vlaar, Baker, Bertrand, Bacuna, Westwood, Delph, Weimann, Bowery, Agbonlahor
2:02pm: Team line-up alert!! Manchester City v West Ham are as follows:
Manchester City starting XI: Hart, Zabaleta, Kompany, Demichelis, Kolarov, Garcia, Toure, Nasri, Silva, Aguero, Dzeko.
West Ham starting XI: Adrian, Reid, McCartney, Nolan, Tomkins, Carroll, Taylor, Noble, O'Brien, Diame, Downing.
And now for Liverpool v Newcastle:
Liverpool XI: Mignolet, Johnson, Skrtel, Agger, Flanagan, Henderson, Gerrard, Allen, Sterling, Suarez, Sturridge
Newcastle starting XI: Krul, S Taylor, Williamson, Coloccini, Haidara, Debuchy, Anita, Tiote, Gouffran, Sissoko, Shola Ameobi.
1:55pm: Manchester United take on Southampton today in what appears to be Ryan Giggs' final game as manager of the side with Louis Van Gaal believed to be very close to confirming his move to Old Trafford. He's said he won't decide yet if he's going to keep playing, but Giggs insists he wants to make the decision after getting his club into European competition for next season.
I maintain my stance, we want to be in Europe," he said.

"We can only qualify for the Europa League and we will carry on trying to do that.

"It would have been in our hands now if we had beaten Sunderland (last week) because Tottenham lost (to West Ham).

"That was disappointing for us."
1:48pm: While Chelsea played a pivotal role in sending the title racing towards the Etihad, the side were out of the race themselves three days ago when City defeated Aston Villa. Jose Mourinho has insisted all along they were never in it - who knows what he really thought - and despite this being a trophyless season it's an important game for the Blues against Cardiff, with some players well aware this will be their last for the club.
1:45pm: For the Reds the first slip up, so to speak, came from their loss to Chelsea while they held the title in their hands. The side lost vital points against Jose Mourinho's men and their subsequent draw with Crystal Palace after going ahead 3-0 could prove to be their undoing. It would appear that City's composure and experience has shone through on this occasion but with 90 minutes still to play anything can happen.
1:40pm: Meanwhile for Liverpool fans the title looks to be over, but many aren't giving up yet, including Brendan Rodgers who is hoping for a miracle.
Do I believe in miracles? Always," Rodgers told the ECHO.

"It's certainly not over. The expectancy around the country – without being disrespectful to West Ham – is that Manchester City will win.

"But West Ham have some really talented players. Guys like big Andy has great quality.

"If you can go to Tottenham and win 3-0 you can certainly go to Manchester City and win. They have a good defensive record and are a very difficult team to play against.

"We can only take care of ourselves and if we do our job I'll be happy. We need to win our game and then see where we finish up.

"We have a 5% chance of winning the league on Sunday. That's the same chance the statistics guys will tell you we had at the beginning of the season.
1:35pm: The end of the season has come with a little less excitement than some might have been excepting in the weeks leading up to it; while the top four are now assured after Arsenal defeated West Brom a week ago. Norwich are set to be thethird team to join Fulham and Cardiff in the drop zone after Sunderland also defeated West Brom on Wednesday night. All that's left to confirm is the final Europa League place with Tottenham and Manchester United fighting it out for a top six finish. And, of course, the title winners!
1:30pm: Good afternoon and welcome to IBTimes UK's coverage of the final day of the 2013-14 Premier League season. It's going to be a big day for Manchester City and Liverpool fans with the title going down to the wire as the clubs host West Ham and Newcastle respectively.