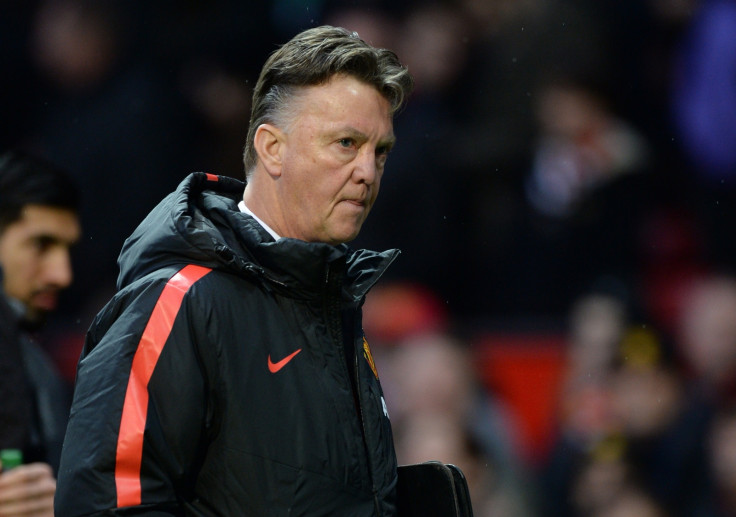 Hull 0-3 Newcastle FT
Crystal Palace 0-1 Everton FT
Liverpool 2-0 West Ham FT
Manchester United 3-1 Leicester FT
Stoke 3-1 QPR FT
Sunderland 2-0 Burnley FT
West Brom 0-3 Tottenham FT
Chelsea 1-1 Manchester City FT
7:21pm: And that's a wrap. Certainly not a classic at Stamford Bridge but the result was good for Chelsea, who maintain their five point gap from City at the top of the table. Thanks for joining us today.
7:20pm: Oscar off, Ruben Loftus-Cheek on. Has the most interesting part of this half been the substitutions? It would seem so. Seconds left...
7:16pm: Didier Drogba has a shot, it's the first on goal since they scored in the first half, and... it's offside. Into extra time now. Silva comes off for Steven Jovetic.
7:15pm: And now Remy's off for Cahill - is Mourinho playing for a draw now? City fans certainly don't agree with the substitution, chanting 'boring boring Chelsea'.
7:11pm: Aguero comes off for Dzeko - there's surely a winner somewhere in this...
7:10pm: According to OptaJoe:
4 - Frank Lampard has scored four times from the bench this season in the Premier League, only Papiss Cisse has more (5). Destiny.

7:08pm: Drogba is now coming on for Willian as both sides search desperately for a winner.
7:02pm: And on he comes as Mourinho takes his anger out on the refs - so out of character! - Lampard is coming on the pitch for Fernando. They're just waiting for the signal from the ref...
7:01pm: Fernandinho receives a yellow card for a foul on Eden Hazard. Chelsea do nothing with the free kick.
6:58pm: Into the final 20 minutes - this certainly hasn't been the exciting match many were hoping for. Will the intensity of the ticking clock pick it up!
6:55pm: Meanwhile Didier Drogba is warming up for Chelsea right now too. Hands up who thought these two Blues legends would be on these teams this time two years ago?
6:52pm: The only piece of interesting news from this game at the moment is that Lampard is still warming up. Will he be affected by the Chelsea fans cheering for him?
6:45pm: Fernandinho is in with another big chance for City, forcing Courtois to tip the ball over the bar.
6:42pm: Game is slowing once more and City have had six chances on goal so far compared to Chelsea's 3. Mourinho showed his frustration in the dugout when Silva equalised just before half time, but with a lack of choices up front it's difficult to know what the manager will do to change things up.
6:39pm: David Silva is handed a yellow card for a foul on Nemanja Matic - City are looking again looking the more sprightly side.
6:34pm: And we're back! No changes for either side but Lampard is warming up to the cheers of Chelsea fans.
6:17pm: And that's a wrap on the first half. There wasn't much in it and suddenly it was the extreme of end-to-end football! What will the next half have in store? Stay tuned to find out.
6:14pm: GOAL! What miss? Aguero well and truly makes up for his earlier mistake as the striker levels the score with City. Wait, hang on - on first look that was Aguero but it was actually Silva who got the final touch. He diverted Aguero's shot into the net after Courtois missed Navas' cross. Game on!
6:11pm: GOAL! Chelsea are the ones to step up and Loic Remy puts them in a 1-0 advantage over City. Remy deserves praise but it was a brilliant cross from Eden Hazard to allow the striker to net from close range. Aguero's miss is looking even more important now...
6:10pm: So little between these two sides with City holding 53% possession at the minute. We're in the final five minutes now, can one of these teams step up?
6:03pm: Big opportunity for Aguero as he gets free from John Terry but he shoots wide. He may rue missing that one.
6:00pm: Chelsea have two shots on goal now compared to City's three - it's not been the most exciting encounter so far. Oscar has a shot saved while Aguero calls for a penalty at the other end but there was nothing in it.
5:55pm: And once again Ivanovic loses a chance for Chelsea - they're not looking their best right now. Can they pick it up? No Fabregas and Costa is, well, costing them dearly.
5:52pm: Not much happening now apart from fans singing into the camera some rather naughty words about Harry Redknapp.
5:46pm: Aguero is looking very hungry in front of goal tonight and he comes close to having a good shot but Zouma stops him just in time. Meanwhile John Terry has the first shot of the night for Chelsea but it misses to the left.
5:42pm: City are definitely looking the better side at the moment but both teams are leaving little room for each other to allow the game to get more flow. Around the stadium chants about Diego Costa are continually sounding, with the striker banned for the match.
5:37pm: And again City nearly take advantage of a big mistake from Branislav Ivanovic but Fernandinho is just wide with his shot.
5:33pm: City are on the attack early as James Milner tries a through ball but Sergio Aguero is caught offside. Jesus Navas also had an early attempt but it was saved.
5:30pm: And we're underway at Stamford Bridge!
5:22pm: One of the games of the season, this is certainly a six point match between Chelsea and Manchester City. City are five points behind the Blues in the table and one of the big talking point for today will be how Frank Lampard will perform against his old club, with the midfield legend a big reason why City are still in the fight to keep the title in their hands this season.
4:52pm: And that's a wrap as full time rings around the country. Join us in a little while for what will no doubt be a massive game between the two Premier League title contenders Manchester City and Chelsea.
4:51pm: GOAL! Stoke close down QPR as Jonathan Walters scores his third for the side. There will be no equaliser now...
4:43pm: It's getting down to the last five minutes of normal time in the 15:00 kock offs and while Leicester scored it's hard to see them equalising with United now. Meanwhile Liverpool are looking top-class against West Ham, much like last season, and West Brom aren't putting up a big fight against Tottenham.
4:37pm: GOAL! Liverpool are up 2-0 against West Ham as Daniel Sturridge proves why he was so badly missed, hitting the bottom right hand corner from a difficult angle.
4:36pm: GOAL! Leicester peel one back in stunning fashion - that was certainly against the run of play but Marcin Wasilewski makes it 3-1.
4:31pm: Team news from Chelsea v Manchester City:
Chelsea XI vs Manchester City: Courtois; Ivanovic, Zouma, Terry, Azpilicueta; Ramires, Matic; Willian, Oscar, Hazard; Remy.
Manchester City XI vs Chelsea: Hart; Sagna, Kompany, Demichelis, Clichy; Navas, Fernando, Fernandinho, Milner, Silva; Aguero.
4:24pm: Daniel Sturridge is coming on for Liverpool after five months off the pitch. That's a sight for sore eyes for fans and Brendan Rodgers alike - will he shut this game down?
4:20pm: And it's in - Tottenham are up 3-0 after Harry Kane scores from the spot and West Brom look like they're done for the day.
4:19pm: PENALTY - Tottenham have a penalty after Joleon Lescott commits handball...
4:19pm: There's a penalty shout at Old Trafford as Leonardo Ulloa falls down at the seeming tackle from Marcos Rojo but it's waved away.
4:15pm: As it stands Burnley are still just safe from the drop with QPR, Leicester and Hull staying where they are. QPR look the most likely to change things at the moment but Stoke are making them work for it...
4:09pm: GOAL! Liverpool finally get that goal as Raheem Sterling is on target and the side are in the advantage 1-0 against West Ham.
4:03pm: And we're back!
3:47pm: And half time is ringing around the country after an exciting 45 minutes. Liverpool and West Ham are the only game still goalless but it hasn't been for want of trying by the Reds. A big 45 minutes ahead!
3:43pm: GOAL! Manchester United are well and truly in front now and the game looks all but over as Wes Morgan scores an own-goal and they go up 3-0 against Leicester. It came off a Rooney corner and the visitors very likely won't be getting off the bottom of the table today.
3:37pm: GOAL! Did I say QPR weren't fighting hard enough? They have quickly turned things around and peel one back through Niko Kranjcar. Game on, scores are 2-1 with Stoke now.
3:35pm: GOAL! Burnley are in big trouble now as Sunderland make it 2-0 thanks to Jermain Defoe. That's his first for the Black Cats and after some brilliant attacking work by Patrick van Aanholt he's able to easily get past Tom Heaton and hit the back of the net.
3:33pm: GOAL! Stoke double their lead over QPR through Jonathan Walters who now has a brace for the side. QPR aren't putting up much of a fight here...
3:31pm: GOAL! Radamel Falcao, another United player under the pump in the press this week, scores to double the side's lead against Leicester. Di Maria's shot was originally saved but the visitors weren't out of the woods as Falcao got hold of the rebound and slotted home from close range.
3:26pm: GOAL! Robin van Persie scores as Manchester United go up 1-0 against Leicester. It's a beautiful finish from the striker and that goal was coming as Leicester gave away the ball in midfield. Daley Blind's through ball caught van Persie who will be very pleased to be adding to his goal tally.
3:25pm: Marouane Chamakh does not look good as he's stretchered off the pitch in Crystal Palace v Everton with what looks like a broken nose.Jordon Mutch is on in his place.
3:19pm: GOAL! Stoke are in the advantage over QPR as Jonathan Walters slots the ball in and takes full advantage of some terrible defending by the visitors.
3:17pm: GOAL! Sunderland score an important goal in the race to beat the drop through Connor Wickham. They're now up 1-0 against fellow relegation battlers Burnley.
3:16pm: It's all Liverpool over at Anfield as the side push for a goal, and though Lallana and Markovic are peppering the goal with attempts at the moment there's been just one shot on target at this stage.
3:14pm: GOAL! Harry Kane doubles Tottenham's lead as he leaves West Brom's defence behind and brilliantly scores after a pass from Mousa Dembélé.
3:12pm: Manchester United are seeing the vast majority of the ball at Old Trafford with 68% possession but the side are yet to have any chances on or off target.
3:06pm: GOAL! Tottenham are up 1-0 against West Brom very early as Christian Eriksen hits the top left corner of the net with a free kick. Foster had no chance of saving that one.
3:02pm: GOAL! Romelu Lukaku is on target early, tapping the ball in from close range for Everton and they go up 1-0 against Crystal Palace.
3:00pm: And we have kick-off around the country!
2:55pm: Minutes until kick-off now and there's certainly a bun fight at the bottom of the table today with Hull unable to get out of the drop zone after their loss to Newcastle, but Sunderland and Burnley are just outside the bottom three and depending how that match goes Leicester or QPR may have the chance to leap-frog them today.
2:52pm: Meanwhile for Manchester United, Louis van Gaal is giving Adnan Januzaj a chance to start with Falcao and Van Persie starting up front. There's been a lot of talk about both strikers' futures at the club this week and if there's any time to be on target, it's against bottom of the table side Leicester today.
2:48pm: Big news for Liverpool today as Daniel Sturridge takes to the bench for the first time after recovering from a long-term injury. The striker will be much needed in Rodgers' plans with Mario Balotelli having failed to live up to the same standard during his absence.
2:45pm: And the line-ups for Crystal Palace v Everton are as follows:
Crystal Palace XI vs Everton: Speroni; Ward, Delaney, Dann, Kelly; McArthur, Ledley, Puncheon; Chamakh, Sanogo, Gayle.
Everton XI vs Crystal Palace: Robles; Coleman, Jagielka, Stones, Baines; Barry, Besic; McGeady, Naismith, Barkley; Lukaku.
And for Sunderland v Burnley:
Burnley XI vs Sunderland: Heaton; Trippier, Keane, Shackell, Mee; Boyd, Marney, Jones, Arfield; Barnes, Ings.
Sunderland XI vs Burnley: Pantilimon, van Aanholt, O'Shea, Vergini, Reveillere; Bridcutt, Larsson, Gomez; Wickham, Johnson, Defoe.
2:40pm: The line-ups for Stoke and QPR are as follows:
QPR XI vs Stoke: Green; Isla, Dunne, Onuoha, Hill; Vargas, Henry, Barton, Fer, Kranjcar; Austin.
Stoke XI vs QPR: Begovic; Bardsley, Shawcross, Wollscheid, Wilson; Nzonzi, Whelan; Arnautovic, Ireland, Moses; Walters.
And for West Brom and Tottenham:
West Brom XI vs Spurs: Foster; Wisdom, McAuley, Dawson, Lescott; Yacob, Brunt, Morrison, McManaman; Anichebe, Berahino.
Spurs XI vs West Brom: Lloris; Walker, Fazio, Vertonghen, Rose; Dembele, Mason; Eriksen, Paulinho, Lamela; Kane.
2:38pm: And that's a wrap on Hull and Newcastle with Newcastle looking very convincing while Hull remain in the drop zone for now.
2:35pm: The line-ups for Manchester United and Leicester are as follows:
Manchester United XI vs Leicester: De Gea; Valencia, Jones, Rojo, Shaw; Blind, Januzaj, Di Maria, Rooney; van Persie, Falcao.
Leicester XI vs Manchester United: Schwarzer; Simpson, Wasilewski, Morgan, De Laet; Drinkwater, King, Vardy, Schlupp; Kramaric, Ulloa.
And for Liverpool v West Ham:
West Ham XI vs Liverpool: Adrian; O'Brien, Collins, Reid, Cresswell; Song, Amalfitano, Nolan, Downing; Carroll, Valencia.
Liverpool XI vs West Ham: Mignolet; Can, Skrtel, Sakho; Henderson, Lucas, Moreno, Markovic; Lallana, Coutinho, Sterling.
2:30pm: Good afternoon and welcome to IBTimes UK's coverage of the 15:00 kick offs with six games in action around Britain today. In the meantime, Newcastle are currently galloping towards an easy win over Hull with goals coming from Cabella, Ameobi and Gouffran to put the Toon in a very advantageous position.