Liverpool have announced that operations director Andrew Parkinson will leave the club as part of a "senior level business restructure".
Parkinson joined the Reds in 2011 and was responsible for the overall delivery of the customer experience at the club, including ticketing, stadium operations and museum and tours.
He was involved in the £100m ($142m) redevelopment and expansion of Anfield's Main Stand, which was completed in 2016 and increased the stadium's capacity by around 8,500.
Prior to joining Liverpool, Parkinson was general manager at Bluewater shopping centre in Kent.
"We would like to place on record our thanks to Andrew for his dedication and professionalism he brought to the club," Liverpool chief executive Peter Moore said in a statement.
"Under his leadership, we progressively developed our operations structure leading to the club being recognised as a leader in its field, and winning a number of customer excellence awards.
"We wish Andrew every success in his future endeavours."
Meanwhile, Liverpool have suspended "a number of people" from purchasing tickets for games at Anfield after conducting an investigation into ticket touts.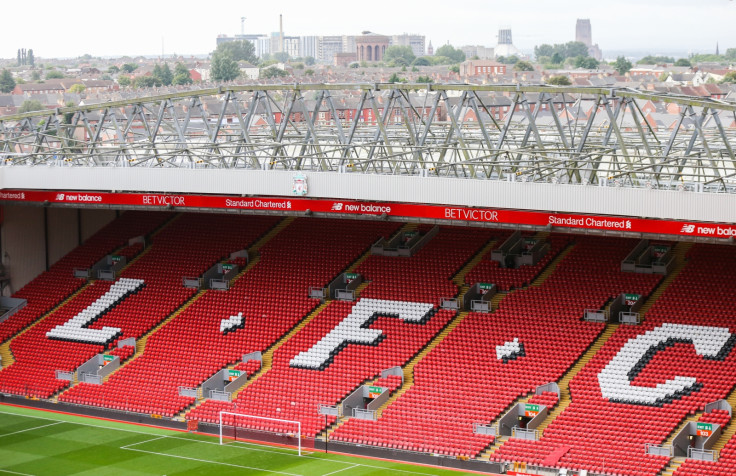 Last week, the club urged supporters not to buy tickets from anyone other than official sellers of match tickets.
A live investigation ahead of the Bournemouth-Liverpool game in December revealed "a number of individuals advertising and selling tickets well above face value", the Reds said.
Liverpool added that they were introducing "a number of measures" to stop the sale of touted tickets.
"Behind the scenes we are working extremely hard to try and eradicate ticketing touting to protect our supporters from getting caught out with fake or unofficial tickets," Moore said.
"One way to help immediately is to stop purchasing tickets from unofficial sources. We will continue this work and are committed to looking at new ways how we can help to stop this illegal trading."
Liverpool host top-four rivals Tottenham at Anfield on 4 February.