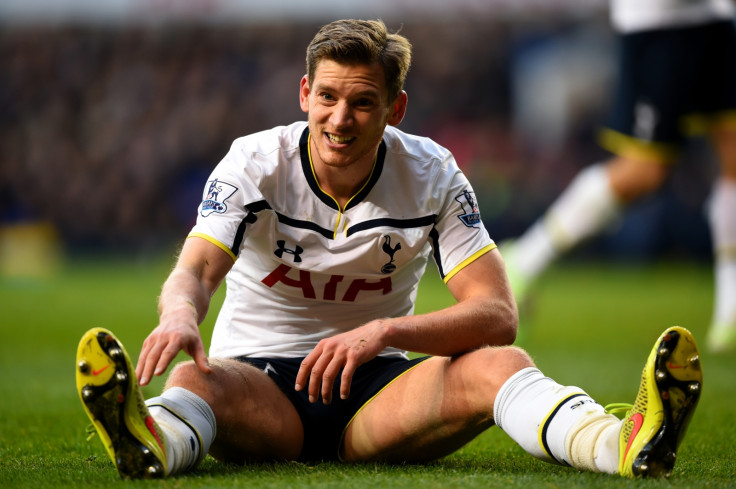 Arsenal, Manchester United and Liverpool are set to enter a transfer tussle with Tottenham Hotspur for the signature of Jan Vertonghen in January, according to the Sunday People.
All three clubs are in desperate need of a defender and Mauricio Pochettino's lack of faith in the Belgian has opened the gates for his departure. Spurs were set to open talks over renewing his contract this year but Pochettino's arrival put a stop to the deal insinuating the end of his future at the club.
However, Tottenham still have the upper hand in this regard, with Vertonghen's contract running till 2018, but will be somewhat disconcerted by Arsenal's interest in their defender, ringing in memories of Sol Campbell's departure to their north London rivals, where he won two league titles.
Tottenham will charge around £17m for his transfer, a token amount for a player of his calibre. Most clubs will be willing to meet the fees, especially Arsenal, who are looking to add a replacement for Thomas Vermaelen following his transfer to Barcelona, and who better than his Belgian teammate.
Vertonghen will also be interested in making the switch, fulfilling his desire to play in the Champions League.
Meanwhile, United are also front-runners for his signature, with Louis van Gaal having seen his back four drop like flies this season. The likes of Jonny Evans, Chris Smalling, Phil Jones and others have not managed to get a string of matches together owing to injuries and the Dutchman realises the need to get more reinforcements or see his team's top four credentials go tumbling as the season rumbles on.
Liverpool are in the market to put their season back on track, having spent more than £100m in the summer, but have been found wanting after the departure of Luis Suarez and the injury to Daniel Sturridge.
Mario Balotelli has not been able capitalise on his return to the Premier League and their defence has been in complete shambles with new signing Dejan Lovren unable to recreate his form from his time at Southampton last season.