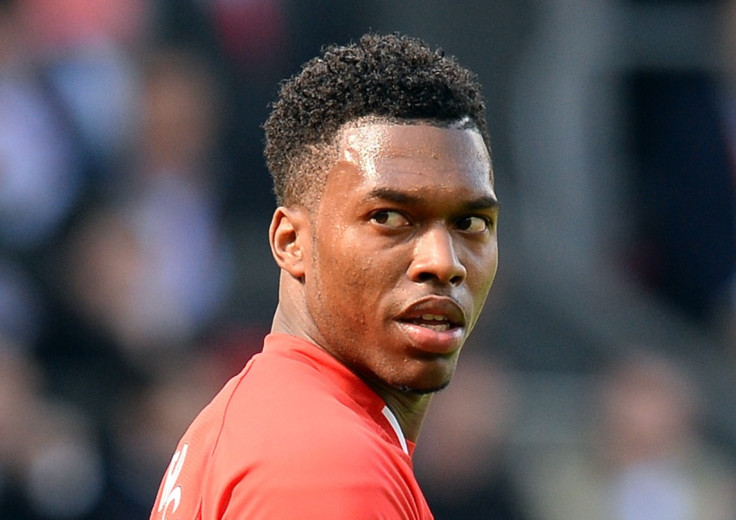 Liverpool striker Daniel Sturridge's return from injury is cast in doubt after manager Brendan Rodgers claimed the England international's fitness will be assessed before a date is chosen for his comeback.
Sturridge is due to return from rehabilitation on a long-term thigh problem in America in the coming days and Rodgers had initially stated the 25 year old could return during the busy month of January.
However, the Liverpool boss has backtracked on those claims and said Sturridge will be slowly re-integrated into the first-team squad before a decision is made over the date for his first appearance since August.
"We have to take our time on this one, not just for us at Liverpool but over his career, what [treatment] has gone on hasn't clearly worked as he gets a number of games and then is unfit," Rodgers warned.
"We are aiming to look after the medium and long-term here and he won't be rushed. We will assess him first, see where he is at and get the feeling from him. Hopefully he won't be too far away.
"As a footballer he is at a great age and if he can sustain his fitness, he has already shown in his goals here - one of the quickest players to the goals record he has here - we are hoping he can stay fit and lead the charge for us over the next few years."
In January, Liverpool face successive Premier League away trips to Sunderland and Aston Villa, before the two-legged League Cup semi-final against Chelsea sandwiches the FA Cup fourth-round meeting with Bolton Wanderers, with the league visit of West Ham United occurring at the end of the month.
Sturridge has not played for Liverpool since suffering the first of two thigh problems while training with England following the friendly win over Norway.
A second thigh injury picked up in training in November forced the ex-Chelsea striker to undergo an intensive rehabilitation process in the United States, occurring while his club have floundered in front of goal.