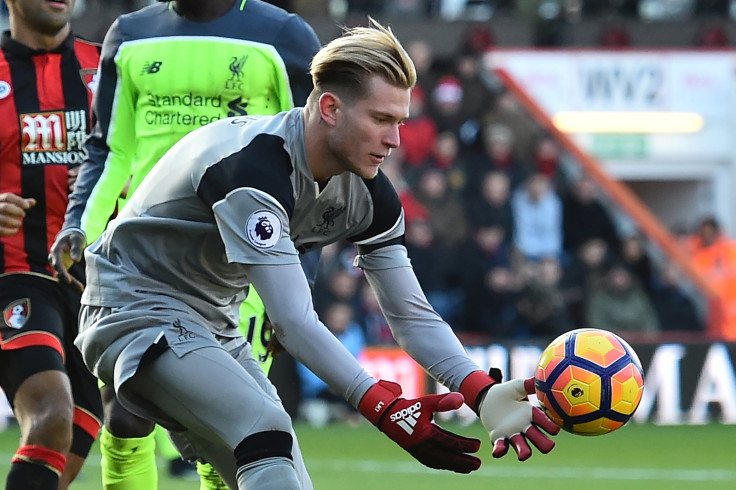 Jurgen Klopp has refused to blame goalkeeper Loris Karius and defender Joel Matip after their errors cost Liverpool two points in their 2-2 draw against West Ham on 11 December.
Adam Lallana gave the Reds an early lead at Anfield before Karius failed to save a direct free kick from Dimitri Payet.
A mistake from Matip led to Michail Antonio giving the visitors the lead before Divock Origi's equaliser early in the second half.
Karius was also at fault for Bournemouth's winner in Liverpool's previous league match, but Klopp leaped to the defence of the former Mainz goalkeeper.
"The first goal was a wonderful free-kick and the second was unlucky," he told Sky Sports.
"We shouldn't have lost the ball before we made the foul for the free-kick. The passes played were deflected and Joel, who played a fantastic game, couldn't clear the ball and then Loris was surprised like everybody.
"It was a big surprise for everybody that we didn't clear it. We scored a wonderful goal and created plenty of offensive situations – we should have had more."
Liverpool are six points behind Premier League leaders Chelsea, having taken only five points from their last four games. Klopp admitted that it was difficult for his team to keep pace with the Blues, who have won their last nine games in a row.
"It's difficult to stay in the race with Chelsea when they win everything and we didn't," he was quoted as saying by the Liverpool Echo.
"But I don't think about it. When we were first or second, I wasn't thinking about it. This is the moment to collect points as much as possible. The season is very long, and as everybody knows the most intense time is coming now. Chelsea could play with nearly the same team until now. Arsenal nearly the same. United have had a few problems. Tottenham lost [Harry] Kane for while. That's how it is," he added.