Liverpool boss Jurgen Klopp has denied that he is planning to let Divock Origi leave the club before the transfer window closes on 31 August.
The Daily Telegraph reported that Origi, 22, was fearful of missing out of a place in Belgium's squad for next year's World Cup and was desperate to play more first-team football.
The former Lille striker is yet to start a game for Liverpool this season and was left out of the Reds squad that beat Hoffenheim in a Champions League qualifier on 23 August.
The Telegraph said Klopp would ideally like to keep Origi in his squad, but that he was also keen to be fair to the 22-year-old's hopes to play for Belgium in the World Cup.
However, the German coach told the Liverpool Echo on 26 August that there was no truth to the rumours.
"I cannot guarantee that people are happy every day. We have until the 31st [of August] to make a decision but until now in this position, nothing is happening," Klopp said.
"Dom Solanke, I have no doubt about him, he has done really well so far. Divock Origi has given me absolutely no reason not to involve him in the squad but the rules are the rules, but I spoke to him already.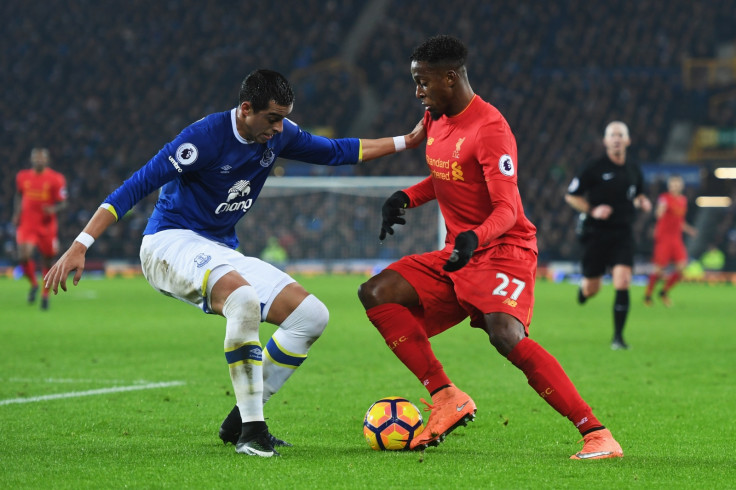 "Daniel Sturridge played the best pre-season since I came in, he got a little injury, came back pretty quickly and had an OK game against Crystal Palace.
"Against Hoffenheim we had to find another lineup and that worked well. So the players will all have their opportunities, they will all have their chances.
"And in the next week, I have no ideas, but if nothing comes in, nothing will go out."
Tottenham are reported to be interested in Origi as a replacement for Vincent Janssen, who has been put up for sale by the north London club.
French club Marseille have also expressed an interest in the Belgium striker, while Anderlecht are reportedly keen on signing him on loan.
Origi joined Liverpool from Lille for £10m ($13m) in 2015.