Liverpool Boss Rodgers Reveals Imminent Meeting With FSG Over Transfers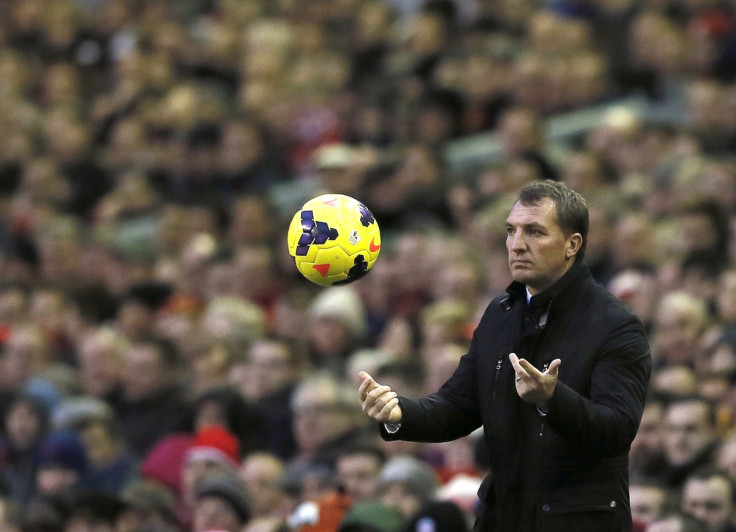 Liverpool manager Brendan Rodgers will meet with club owner John W Henry and chairman Tom Werner regarding the club's transfer policy upon the pair's visit to Anfield for the Premier League game against Aston Villa.
The American duo will meet with Rodgers regarding future transfer plans and the club's progress towards attained a Champions League spot during their short trip to England.
Rodgers has transformed Liverpool's fortunes during 18 months on Merseyside, with the club now a genuine contender for a top four finish, and just five points adrift of league leaders Arsenal, and the Northern Irishman is relishing updating the owners on the club's progress.
"They'll be over and I'll do what I normally do when they're over - we go for a meal and talk about everything Liverpool," Rodgers said.
"That will cover everything; transfers, how players are and where they are at in their development, and overall the club.
"We have regular contact anyway, so it's nothing other than them coming over to look at the developments of the club. There's no motive for them coming over other than to see the club that they own and love."
Coupled with a series of high profile signings, Rodgers has turned Liverpool from a side content on a top eight finish, to one on the peripheral of the title race and in with a genuine chance of returning to the Champions League.
The change of direction in the club's fortunes can be attributed to Rodgers' fine management skills as well as his shrewdness in the window, but the manager is keen to point towards the freedom given to him by owners Fenway Sports Group as the reason behind Liverpool's rebirth.
"They were one of the principal reasons I came to the club, because of the vision that they had," Rodgers added. "They have brought really strong leadership and vision, which I think is important.
"When you talk about leadership, they define it. They have shown that in other businesses that they have run, in terms of having a vision and a strategy in order to get there, and allowing a manager to come in and manage that process.
"Both our visions were aligned in terms of where we wanted to go and our strategies. I have the task of managing that and bringing those processes together. They have been brilliant on a personal level, because of the support they have given me.
"Overall, in terms of the club, they have been outstanding, and hopefully they get their rewards over the next number of years."
© Copyright IBTimes 2023. All rights reserved.