Liverpool skipper Jordan Henderson remains hopeful of making a surprise return from injury in time to face Sevilla in the Europa League final, despite not playing for over five weeks due to a knee problem. The 25-year-old has been absent for the Reds' last 10 matches after damaging lateral collateral ligaments in his left knee and was initially ruled out of matches for between six and eight weeks.
Though the former Sunderland man is not expected to feature on the final day of the Premier League season against West Bromwich Albion on Sunday [15 May], Jurgen Klopp is optimistic that Henderson could be involved in the showcase European final. The Merseysiders face Sevilla in Basel on Wednesday [18 May] in search for their first major trophy during Klopp's tenure, but face an anxious wait whether they will do so with their captain in toe.
Henderson took part in light training on Friday, 13 May, as he continues to recover from the knee injury but no decision has yet been made over whether he can play against Sevilla. The Liverpool midfielder is naturally confident of being fit for the game at St Jakob's Park but says he will risk further damage to appear.
"I think I've got a good chance of being available for the final," said Henderson, who is expected to be named in Roy Hodgson's England squad for the European Championships, when it is named on Monday [16 May], according to The Mirror. "But there are still a few days to go and we've got another game before that. Fingers crossed, I'll be available for selection.
"I've worked hard. I've done everything I've been asked to do. The medical team have been fantastic to get me back as quickly and as safely as possible. The fitness team have been brilliant as well just to make sure I'm maintaining my fitness since I've been injured.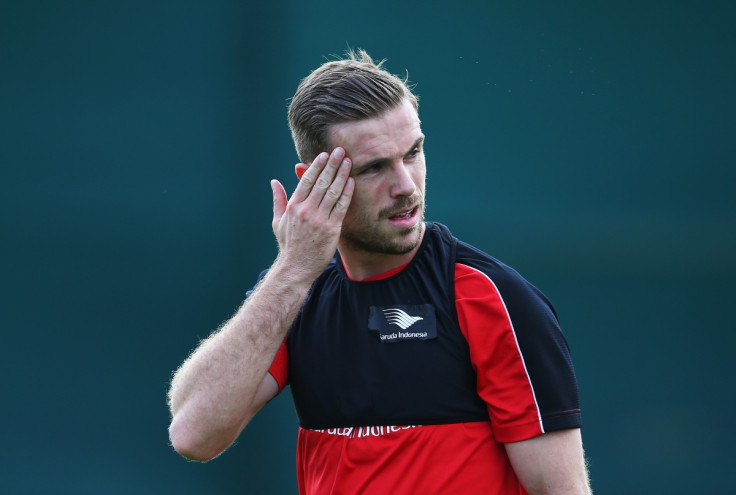 "There were doubts. We knew it would be close but in the last week or two I've progressed really well. In the next few days, I hope to do the same. I'm feeling stronger all the time. Every player wants to play in a European final, I'm no different. I'm desperate to be involved but, at the same time, I need to make sure I'm ready."
In the absence of Henderson, Liverpool have done things the hard way on route to the Europa League final. They scored three times in the final 24 minutes to knock-out Borussia Dortmund in the quarter-final, before coming from behind to overcome Villarreal to book their place in the final.
"The intensity we've shown over the past few weeks has been really good. We just need to produce that in the final," he said. "You've really been able to sense in the games we've played against United, Dortmund and Villarreal what this European run means to the supporters.
"The [Liverpool] fans really believe. They want to win the trophy just as much as we do as players. The manager has played a massive part in that. Seville are a good side so it will be tough but you don't expect anything less in a European final. We'll go into it full of confidence. We're a good team and we'll give it everything we've got."