Check out all the deadline day action live as it happens here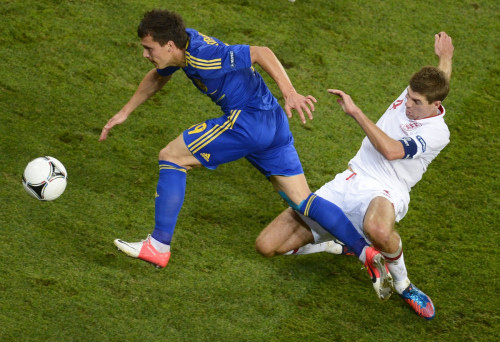 Tottenham Hotspur have pulled out of the race for Ukrainian winger Yevhen Konoplyanka leaving Liverpool clear favourites for the player's signature, according to the Daily Mail.
Brendan Rodgers has already made a bid for the exciting winger but the Reds are yet to agree to his wage demands which stand at £100,000 a week. Ian Ayre reportedly flew out to complete a deal for the player and are likely to seal the transfer for a fee in the range of £15m.
Rodgers will breathe a huge sigh of relief, having already been scuppered thrice in their pursuit of a player, including twice by Tottenham. Clint Dempsey and Gylfi Sigurdsson were snatched from under Liverpool's nose by the north London club who are looking to rival the Merseyside club for a top four spot this season.
Konoplyanka caught the eye of scouts after his performance against England in the qualifiers for the 2014 FIFA World Cup where he singlehandedly put England to the sword. His versatility will give Rodgers some room for manoeuvre with the player capable of playing on the flanks and behind the striker if need be, which would provide ample backup for the likes of Luis Suarez and Philippe Coutinho.
Rodgers will be looking to complete the transfer as soon as possible, having already been trumped by Chelsea in their pursuit of Mohamed Salah. The former Swansea man had revealed that he is the market for a major signing and the 24-year-old's arrival ahead of their crucial fixture against Arsenal next week will enthral the players and the supporters alike.
"Hopefully we can have a major signing before the window shuts and if we can do that we will be set up for the remaining games. But I have to say the headlines about the manager being angry with the club couldn't be further from the truth," Rodgers said.
"I've said from day one the owners have been brilliant we're just not always going to get the players in that we want. The people here are important and we're in it together. Hopefully we can do something before the window," he concluded.