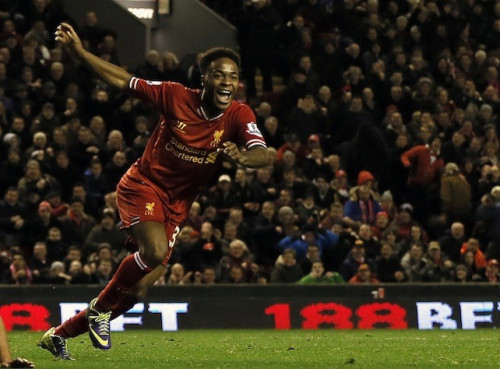 Liverpool assistant manager Colin Pascoe has given an update over the future of Raheem Sterling, insisting that youngster won't be going anywhere in the January transfer window.
Sterling enjoyed a breakthrough season for the Reds over the course of the 2012-13 season but has found it difficult to break into Brendan Rodgers' first team on a regular basis during the current campaign.
And while it was believed that Liverpool might be considering sending him out for more game time with Swansea City reported as a possible destination, Pascoe insists that isn't the case.
"We just laughed at that really," he told the Reds' website when asked about the rumours. "Raheem has been brilliant this season - he won't be going anywhere."
Pascoe also revealed that Liverpool are busily looking at their transfer options for the month ahead with a number of players being monitored by their scouts.
"The scouts and everyone behind the scenes are looking at players, which players to bring into Liverpool football club," he explained.
"It's always ongoing, not just in January or in the summer. It's always ongoing. We'll be looking at different players and I'm sure there are targets, if we want or need them, to bring in.
"You get your targets, whatever you want, you go out and assess certain things - nothing changes.
"At any club, you will get injuries. Unfortunately for us, we had one or two close together. But all the targets we are looking for will still remain the same."
Liverpool looked set to take their place at the top of the table at the beginning of 2014 but the side suffered losses at the hands of Manchester City and Chelsea to fall to fifth by the end of 2013.
A win over Hull on New Years' Day has put them back on track for a top four finish though the side will be looking to bolster their squad further as players start to tire in the second half of the season.