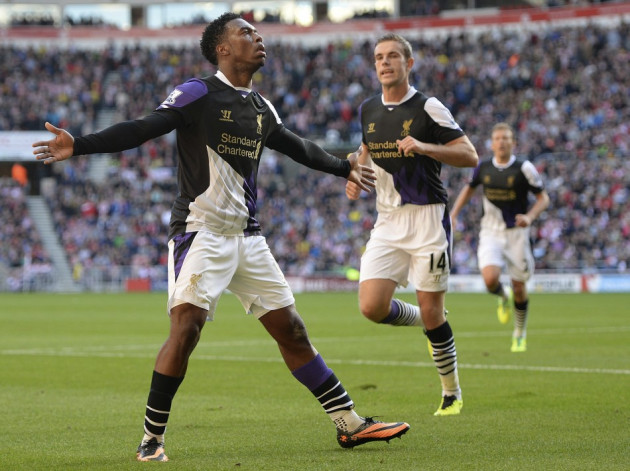 Daniel Sturridge believes Liverpool have learned some valuable lessons in killing off games this season, a feature of Liverpool's bright start to the Premier League Brendan Rodgers has fervently pushed for.
Despite sitting second in the league from six games, the Reds' ability to see off an opponent has been called into a question on occasion, most notably when the club relinquished a 2-1 lead away to Swansea when a goal from Michu changed the landscape of the game.
Similarly, Liverpool failed to capitalise on their greater possession stats as Southampton claimed a valuable 1-0 win at Anfield, the club's only league defeat of the season so far.
But after Emanuele Giaccherini's goal saw Liverpool's lead reduced to a single goal, Rodgers' side managed to soak up much of the pressure Sunderland put on their opponents, before Luis Suarez's second goal of the day ensured there wasn't a dramatic conclusion at the Stadium of Light, a facet of their game the club have tirelessly worked on, according to Sturridge.
"Against Swansea we were in a good position and we conceded in the second half after leading 2-1," Sturridge was quoted as saying by the club's official website.
"That was something we've learned from and the manager has emphasised about killing games.
"It's not always about scoring goals from long balls, it's about killing the game by taking your foot off the pedal and keeping the ball.
"We worked hard as a team and that's what it's all about, the team ethic."
Sturridge's striking partner Suarez played in his first Premier League game since April having completed his ten game ban for biting Chelsea's Branislav Ivanovic, and has immediately forged a lethal understanding with the former Chelsea and Manchester City star.
After showing promising glimpses of what the duo can provide in Liverpool's mid-week loss to Manchester United in the Capital One Cup, Suarez and Sturridge combined magnificently to carve Sunderland open, as the Uruguayan marked his return with two goals. Both teed up by his partner.
Liverpool now sit second in the league table by virtue of goal difference, level on points with Tottenham Hotspur and two behind Arsenal.