Liverpool defender Joel Matip omitted from Cameroon AFCON squad to end club vs country row
The 25-year-old was named in the provisional squad despite vowing not to play.
Liverpool defender Joel Matip has been omitted from Cameroon's final 23-man squad for their Africa Cup of Nations campaign.
Matip, 25, has not played for his national team since 2014 and insisted last September he would reject a call-up for the AFCON squad in order to focus on Liverpool's Premier League title campaign.
Cameroon manager Hugo Broos has tried to coax him out of self-imposed international exile since then and named the centre-half in his provisional 32-man squad, along with six other players who had withdrawn from selection.
The Cameroonian Football Federation also warned it could take action against the Liverpool defender if he continued to ignore its calls, accusing the players of wanting "to privilege their personal interest to the detriment of the national team".
"The Cameroonian Football Federation reserves the right to take action against these layers in accordance with Fifa regulations," a strongly-worded statement added.
Reports had suggested Cameroon would seek to ensure Matip is banned from playing for Liverpool for the duration of the tournament if he refused to travel.
However, having been left out of the final squad for the competition in Gabon, the saga appears to have ended, with his omission ending the threat of any disciplinary action.
Matip has previously cited a "bad experience with technical staff" as the reason for not going on international duty for AFCON this January.
The former Schalke defender will now concentrate on completing his recovery from an ankle injury.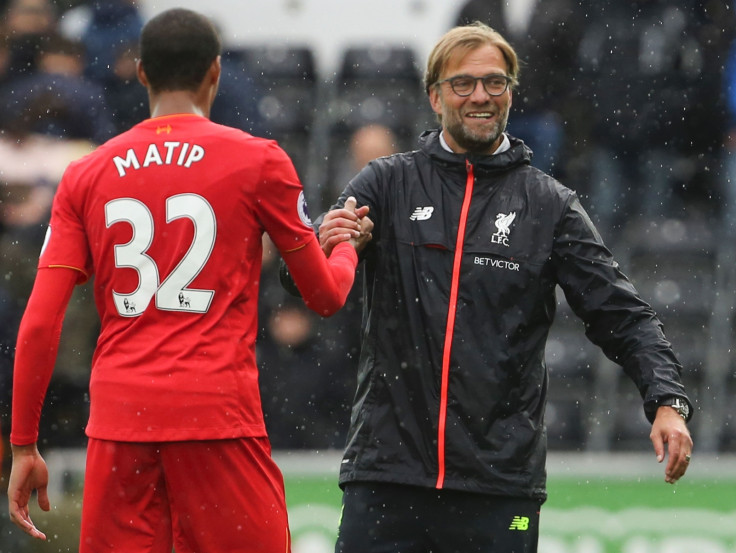 The 25-year-old started and completed 11 Premier League matches between August and November, but an ankle injury suffered prior to their meeting with Bournemouth in December arrested that run. Liverpool lost the match at Dean Court 4-3 in his absence.
Matip returned for the 2-2 draw with West Ham on 11 December but has not made the match day squad since, missing wins over Middlesbrough, Everton, Stoke City, Manchester City and the 2-2 draw with Sunderland on New Year's Day.
© Copyright IBTimes 2023. All rights reserved.