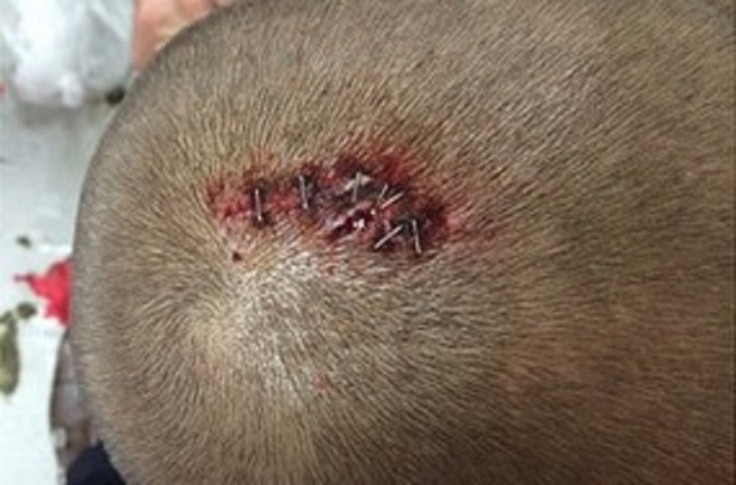 Liverpool defender Martin Skrtel has documented the full extent of the treatment he received to heal a head injury he suffered during the 2-2 draw with Arsenal at Anfield.
The Slovakia international posted an image of the injury on his Instagram account, with the picture showing Skrtel required seven staples after being accidentally stamped on by Gunners forward Olivier Giroud.
Skrtel went on to score a 97th minute equaliser to salvage a draw for Liverpool and, despite it coming at a price, the 30 year old remains upbeat.
"Disappointing with the result," he wrote, "but happy to score that late goal and helped the team to get at least the point!"
The Liverpool man is expected to recover in time for the Boxing Day trip to Burnley and the home game against Swansea City on 29 December, prior to matches against Leicester City and AFC Wimbledon in the FA Cup.
Having suffered an early season hangover after coming within two points of the Premier League title, Liverpool's produced an encouraging display in the draw with Arsenal and Skrtel feels his late goal could be a turning point.
"It was a great goal and a big one for us," he said on the point that took the Reds into the top half of the table.
"To get a point was reward for fighting right to the end. I am glad for myself because I've had a few chances this season but couldn't score and now I've finally scored.
"That goal and the performance can help turn things around because there has been a lot of criticism of us this season. I hope it will change and we'll be better in the second half of the season.
"We had our highs and lows but you always stood by me, so I would like to thank you once again for that. Your support is very important to me."