Mark Lawrenson has earmarked two strikers that Liverpool should have snatched up in the summer transfer window, with the former Red claiming that Dimitar Berbatov and Demba Ba have both shown just how important they are to Fulham and Newcastle respectively this season for very affordable prices.
The former Anfield man argues that the duo would both have helped fix the club's problems in front of goal, as they slumped to another defeat at the hands of Manchester United yesterday.
Berbatov has made a positive impression at Fulham so far, scoring twice in three games, while Ba has saved Newcastle's blushes on more than one occasion this season, capitalising on chances that would make Liverpool particularly envious.
Fabio Borini was the Merseyside club's only high-profile striker signing this season, and the Italian hasn't looked to have landed with his feet on the ground at Anfield just yet.
And Lawrenson has been left ruing the lost opportunities to take two frontmen on board who wouldn't have cost more than £10 million each.
"[Liverpool] have missed a trick not going for Dimitar Berbatov from United," he wrote in the Daily Mirror. "Although I reckon the American owners would have seen him as too old at 31, just as they felt Fulham's Clint Dempsey was.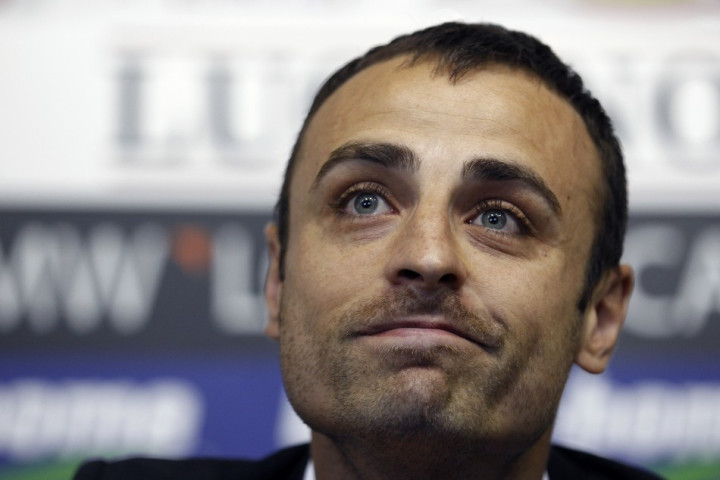 "But you look at the impact Berbatov has made at Fulham and you realise just how much he still has to offer. He'd have been fantastic in tandem with Suarez.
"Demba Ba at Newcastle will be another one that Liverpool have a look at in January. Alan Pardew has made public the fact that he has that £7.5million release clause and I was surprised at that at first.
"But then, after the problems being created by Ba's agents and the people around him, I just wonder if it is a shot across their bows from Pardew to make it clear that he will not be dictated to by anyone."
Ba made the move to Newcastle on a free transfer last summer, and was an important part of the side's successful season in which they challenged for a Champions League spot right up until the last game.
Berbatov, meanwhile, received limited game time at Manchester United as a result of Javier Hernandez's breakthrough performances, and was sold for a fraction of what his real worth could have been if he were offered the chance to build on his golden boot-winning season of 2011.
Liverpool are desperately in need of more help up front, after letting Andy Carroll go and failing to land a replacement on deadline day.
And Rodgers has made it clear that he is already putting methods in place to go on a scouting mission in January, in the hopes of correcting the lack of depth in the club.