Philippe Coutinho and Roberto Firmino have been called to the Brazil squad for the World Cup qualifiers against Argentina and Peru in November, which will make it very difficult for them to return in time for Liverpool's crucial Premier League clash against Southampton. Brazil play Argentina on Thursday, 10 November before taking on Peru on Tuesday, 15 November.
The Liverpool Echo reports that the duo will return to Merseyside only 24 hours before the game, which will make it very difficult for them to recover in time for the fixture, something the Reds are working on. Coutinho started both games for his national side in October but Firmino operated mostly from the bench, playing only 15 minutes of the total action in the last two games.
The Reds are currently two points adrift of leaders Manchester City after eight games and will loathe to miss two important players for their trip to the St.Mary's, where they do not have a great record off late. Jurgen Klopp's men face West Bromwich Albion next and will be looking to keep the pressure going at the top as they look to win their first title since the inception of the Premier League.
Meanwhile, the manager put his weight behind Daniel Sturridge, who has been going through a lean patch for the Reds. The England international started against Manchester United but failed to have the desired effect and was taken off in the second half to accommodate Adam Lallana. Klopp insists that Sturridge can learn from his shortcomings and come back a stronger player.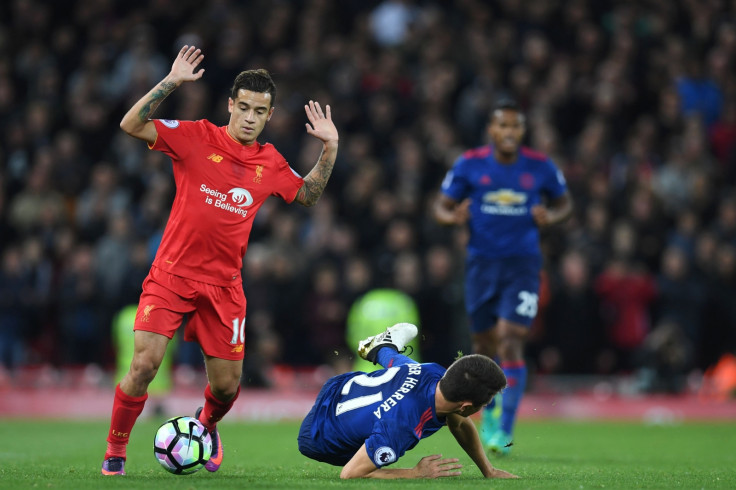 "I think this is a good moment for Dan. It is not easy for him. Most of his time in his life football has been so easy because he is so skilled. The right moment, easy goal, simple goal. The job to do for him, for all of us, before he ends his career is not to think about when he had a moment like this," Klopp said, as quoted by the Guardian.