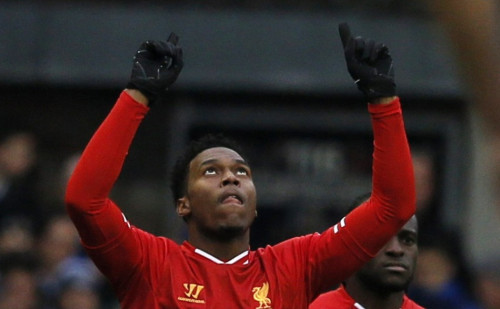 John Aldridgeis urging Liverpool manager Brendan Rodgers to bip into the transfer market in the January window to ensure qualification for the Champions League.
Rodgers' men are currently fourth in the Premier League table and the club will be hoping to continue their good form in the coming months to fight off competition from the likes of Tottenham Hotspur, Everton and Manchester United.
Rodgers said last week he won't prioritising improving the Liverpool squad this month, with the January transfer window often offering limited value.
But Aldridge says that the success stories of Daniel Sturridge and Philippe Coutinho, both purchased this time last year, prove Liverpool should keep improving their squad in order to compete with the Premier League's best.
"I was disappointed to read the manager saying that strengthening the team may have to wait until the summer if Liverpool can't get the right deals in January," he told the Echo.
"I know it's difficult to find value at this time of year and to be fair there has been very little business done so far across the Premier League.
"But as fans we're not kidding ourselves. We all know we need to take advantage of this window to try to ensure we have what's required to remain in the Champions League spots.
"One quality new player could make all the difference. You only have to look at the impact Sturridge and Coutinho made last January."
Liverpool face Aston Villa this weekend followed by Bournemouth in the FA Cup. Rodgers will be hoping to claim successive wins before they face Everton in the Merseyside derby at the end of the month.