Liverpool have confirmed their first January departure after first team development coach Pep Lijnders quit the club with immediate effect to take over as the head coach of Dutch club NEC Nijmegen.
The 34-year-old joined the Reds in 2014 following stints with PSV Eindhoven in his homeland and Porto in Portugal. He started his stint in Liverpool as the Under-16 coach, and was later promoted to the newly created role of first team development coach in 2015 under Brendan Rodgers.
Lijnders then became a key member of Jurgen Klopp's backroom team when the German took over later in the year.
The former Borussia Dortmund manager has paid a glowing tribute to Lijnders while wishing him the best in his new role with the Dutch second-tier club. Klopp professed disappointment at his exit from the club, but admitted that it would have been unfair to hold him back from what is a great opportunity to further his coaching career.
"It's such a strange mix of emotions talking about Pep leaving us," Klopp was quoted as saying on Liverpool's official site.
"Firstly, I am gutted to be losing such a valuable member of our coaching team and such a brilliant person from our group.
"But that is tempered by the fact I am very excited for him to have this opportunity and, as much as we would have loved for him to remain with us, we cannot stand in his way for what is a fantastic opportunity," the German coach added.
Lijnders was a valued member of the coaching staff and after three-and-a-half years, he will leave the Reds with immediate effect to begin work with NEC, who play in the Eerste Divisie (the Dutch second division) and are currently in second place, just one point behind leaders Fortuna Sittard.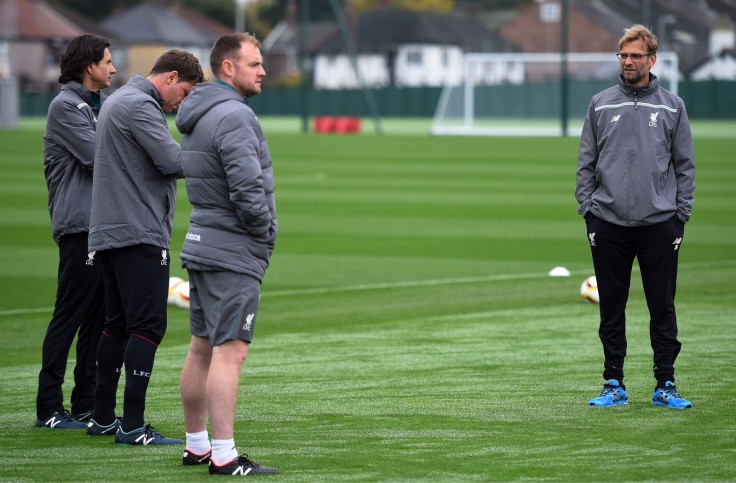 The 34-year-old penned an emotional tribute to Liverpool football club and its supporters and thanked everyone he has worked with during his time at the Academy and at Liverpool's Melwood training base.
"I could write for hours thanking the people at Liverpool who have helped me since I came here and the decision to leave has not been easy," Lijnders wrote in his statement on Liverpool's official site.
"In general terms, I would like to thank all the amazing players and staff at Melwood and the Academy at Kirkby, who I've been privileged to work with. Also, at Anfield – that is such a special place with special people and I never took for granted going to work at one of the greatest stadiums in the world every other week.
"More specifically, I would like to thank Alex Inglethorpe, Michael Beale and Michael Edwards for the faith they showed in me, by giving me the opportunities here," the 34-year-old continued.
"To Brendan Rodgers, who promoted me to the first team environment – I will always be in his debt for that.
"And, of course, Jurgen and his senior coaching staff. They took me, my wife and our children into their lives and hearts and made us feel part of their families also.
"This club is so, so lucky to have someone of Jurgen's calibre leading its football team – he is world-class, truly world-class and I hope to take many of the great lessons I learned from him, Zeljko Buvac, Peter Krawietz and John Achterberg into my own future leading a side," he added.
"Final thank you is to the amazing Liverpool supporters; no group of people in the world deserve success more than them and I know with the position the club is in, that success is not too far away."