Liverpool: Gary McAllister calms fears over Dejan Lovren and Roberto Firmino injuries after League Cup win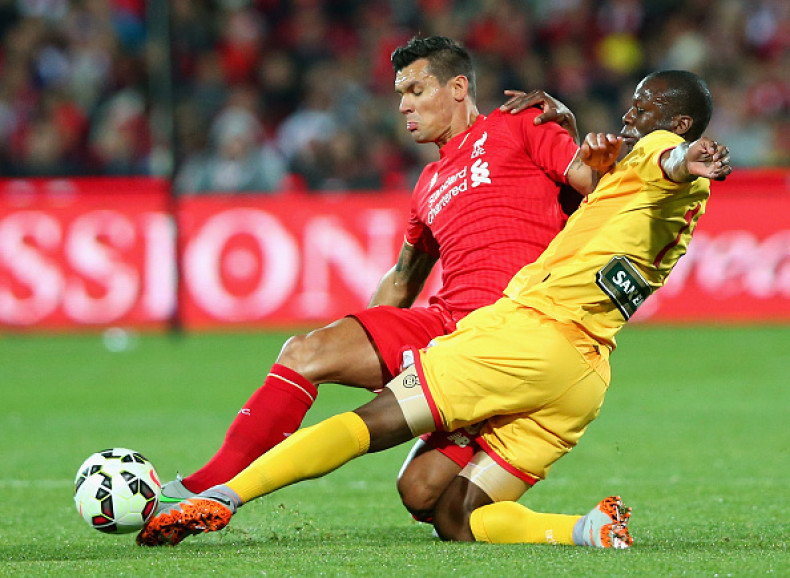 Liverpool suffered a double injury blow during their hard-fought penalty shootout victory over League Two side Carlisle in the third round of the Capital One Cup on Wednesday (23 September) night. Dejan Lovren and Roberto Firmino were both forced off with injuries mid way during the tie and will add to Brendan Rodgers' pressure following a difficult start to the season.
The Croatian defender was stretchered off in the second-half of extra time and according to the Mirror, the Reds star could be facing a lengthy spell on the sidelines with a suspected broken ankle. Firmino, on the other hand, was replaced during normal time with a back injury following an awkward landing.
The Northern Irishman is under heavy pressure despite the win against the League Two side, as the Merseyside club are without a win in their last five matches. Liverpool will face Bournemouth in the fourth round of the League Cup, with Rodgers under pressure to win some silverware this season.
The injury to the duo will come as a big blow to the manager, who is already without skipper Jordan Henderson, who has been diagnosed with a broken foot, and is currently in the United States undergoing treatment. Lovren's injury will hand Mamadou Sakho a chance to reclaim his spot in the starting XI.
However, Liverpool assistant manager Gary McAllister calmed fears regarding the extent of Lovren and Firmino's injuries, claiming that they were just awkward falls, while hoping that it is not as bad as it first looked, especially in the case of the Croatian international, who has found some form this season after a disappointing debut campaign for the Anfield outfit last season.
"[Lovren]'s landed awkwardly. It didn't look too good as he was stretchered off but fingers crossed I don't think it's as bad as it looked," McAllister said, as quoted on Liverpool's official site.
"[Firmino], like Dejan, landed badly. It was just a ball he went up for and he's landed on the base of his spine, just on his lower back. It's an awkward landing but he seems fine as well," he added.