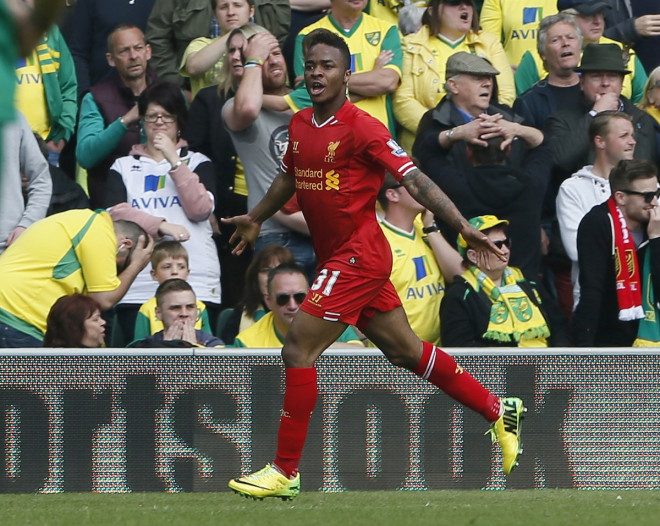 Liverpool hero John Barnes has warned England not to place too much pressure on Raheem Sterling at the World Cup, or risk derailing his rapid progress.
The Reds attacker was named in Roy Hodgson's England squad for the finals in Brazil this summer after a remarkable campaign where he helped spearhead his club's first significant title challenge in 24 years.
At 19, Sterling is one of the youngest members of the England squad, but his performances over the last 12 months suggest he will not be out of place in the starting XI. However, Barnes has urged Hodgson to exercise caution over the teenager's selection, pointing to the destabilising effect a World Cup call up had on a then-17-year-old Theo Walcott in 2006.
"He (Sterling) has got three England caps – we shouldn't put pressure on young players," Barnes said. "We shouldn't pin our hopes of winning the World Cup on one player. Only if he is a Lionel Messi, a Diego Maradona or a Cristiano Ronaldo should we do that, and Sterling isn't.
"So we can't put too much pressure on him. We did that with Theo Walcott when he was 17 and he went to the World Cup. And then he took many years to find his feet.
"We should look to the older players and say these are the reason why we are going to do well in a World Cup, and if the young players come on and do well it's a bonus.
"If young players have a lot of pressure on them going into a tournament and they don't do well, that can affect them. He has had a good last few months of the season. I expect him to go the World Cup and do well but if he does, it will only be a bonus."
Sterling forged an impressive understanding with both Luis Suarez and Raheem Sterling during the 2013/14 season, hitting nine Premier League goals and providing a further five for Brendan Rodgers' side.