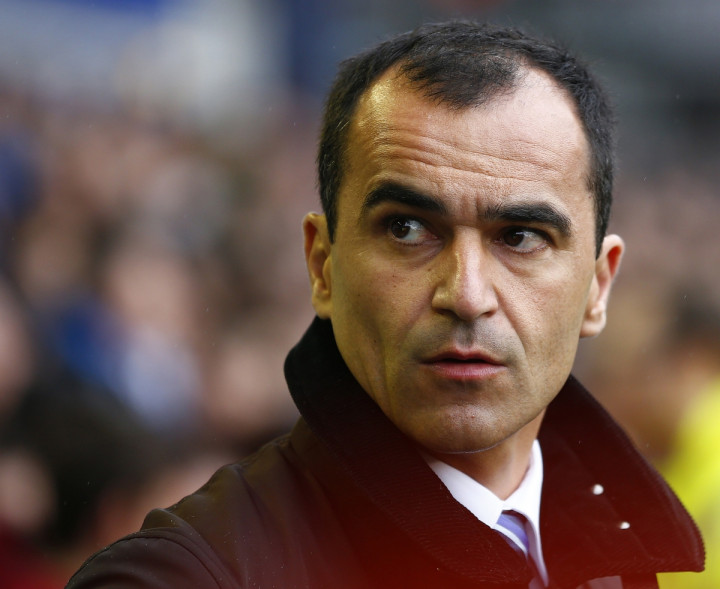 Everton manager Roberto Martinez believes Liverpool have still not adapted to the loss of Luis Suarez.
The Toffees visit Anfield their local rivals in the Merseyside derby on Saturday and it will be for the first time that Everton will not come across the Uruguayan international in recent years. Suarez joined Barcelona in the summer after enjoying a brilliant run with Brendan Rodgers' side last season.
Liverpool have struggled this season as they have six points after five league matches. They suffered defeat against Manchester City, Aston Villa and West Ham United. The former Wigan Athletic boss has urged Rodgers to change the style of play depending on the availability of the players.
"It's early in the season and it's about adapting to those demands and having different players and new ways of playing because obviously Luis Suarez was very significant," Martinez explained.
"Every team changes when you change personnel. You need to find different ways of playing and there is a little bit of adaptation with European football because we're both going through the same period.
"The game [against Liverpool] is going to be exciting. I think this one is building up to being a very good game. It's only three points, but three points that are very, very important for both sides," the Everton manager added.
Everton last won against Liverpool at Anfield in 1999. Martinez is keen on rewriting history on Saturday by registering their first win over their derby-rivals away from home.
"Every game is different. Fifteen years is a long, long, long time and [covers] different stages in the history of the two football clubs. All that matters now is the one on Saturday and that's the only one we need to be focusing on," the Spaniard told Everton's official website.
"It's a terrific target to have and a great motivation to be able to go there and rewrite the history."
"We did that when we went to Old Trafford and challenges like this are something this team always responds to in the right manner."
"We know the fans are going to be in their best form too, so we're really excited, we're looking forward to it and it's going to be a great game of football," Martinez concluded.