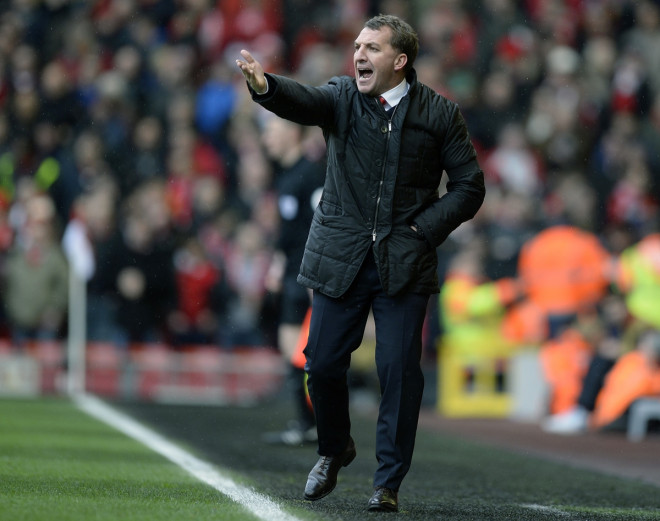 Liverpool legend Ian Rush believes Liverpool's defeat to Arsenal in the FA Cup may be a "blessing in disguise" for the Reds as they bid to win the Premier League title.
Brendan Rodgers' side are already out of both the FA and Capital One Cup, and as they are not involved in European competition they can focus on the Premier League, where they are sit in fourth place, just four points off leaders Chelsea.
Asked in an interview with the Liverpool Echo about the Reds' Premier League credentials, Rush said: "We are still the outsiders to win the title but hopefully losing in the Cup will prove to be a blessing in disguise.
""We all wanted to do well in the Cup but that's gone now and we need to concentrate on the league. The fact we're still in the race at this stage of the season shows how far we've come under Brendan. You have to start believing that winning it is possible. We have to be looking up rather than down."
Liverpool will face Swansea this weekend after a week's rest while Arsenal and Manchester City will have played Champions League games.
"All our focus is on the 12 league games. Others have bigger squads than Liverpool but they also have the Champions League to concentrate on and that will take it out of them. The pressure is on Chelsea and Man City as they are the favourites and we can continue to play with freedom," said Rush.
"Before maybe we were looking over our shoulder and thinking fourth, fifth or sixth, but now with the position we're in we should be targeting fourth place and upwards."
Rush, Liverpool's all-time highest goalscorer with 346 goals in 660 appearances, believes that the Reds are going to play a decisive role in the title race come what may.
"We've still got Man City, Chelsea and Tottenham to play at home. Even if we don't win the league, we will have a big say in who does win it."
Despite the advantages of being able to concentrate on the league, Rush believes Liverpool deserved to win at Arsenal.
"Going out of the Cup was frustrating because we did more than enough to win the game. We played really well, created chances and a big refereeing decision went against us. We were the better team and it was just unlucky."