Liverpool: Hoffenheim fans give their blessing to 'extraordinary' Roberto Firmino after £29m move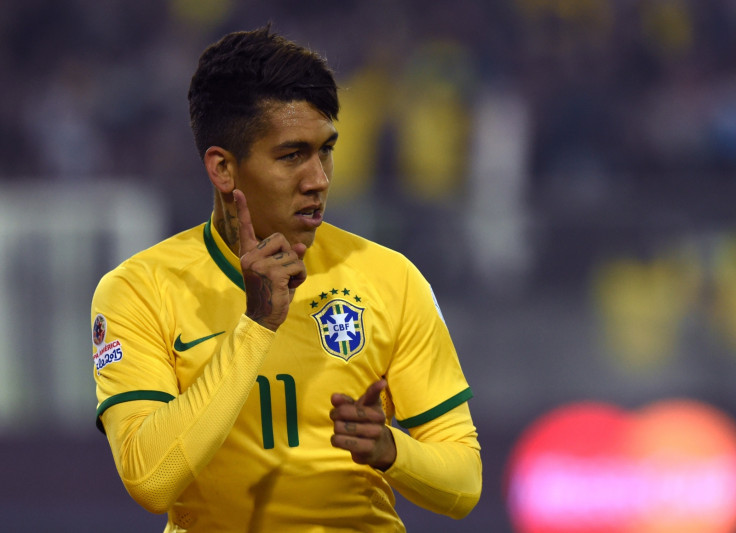 The "extraordinary" Roberto Firmino will step up to another level playing alongside better players at Liverpool once he adjusts to the rigours of Premier League football, according to Hoffenheim supporters.
On Wednesday 24 June Liverpool confirmed a deal to sign 23-year-old Firmino from the Bundesliga side, with BBC Sport suggesting the Reds have splashed out £29m to bring the player to Anfield.
The Brazil international has been one of the Bundesliga's best kept secrets. But for those who watched him develop from a relatively unknown teenager still wearing braces to one of the German top flight's most dynamic talents, it comes as no surprise to see the player move on to bigger and better things.
Heiko Walkenhorst, executive officer of Hoffenheim supporters' group Akademiker Fan Club, told IBTimes UK: "If you look at the stats, Firmino is one of most agile players on the pitch - just look at his mileage.
"However, since he is an extraordinary player, we have been wrongfully expecting wonders from him here since football is, regardless of all individual class, a team sport."
Walkenhorst does warn that with Firmino you "you might discover a guy who is not always willing to play," but adds that won't be a problem for too long once the player realises what is expected in the Premier League.
Firmino, who is currently on international duty with Brazil at the Copa America, struck seven goals and laid on seven assists for Hoffenheim during the 2014-15 season but Walkenhorst says that tally will only improve once he begins playing around players who operate on the same wavelength.
"His rate of good passes declined during the second half of the season which was due to him taking more risk than others and his team-mates not understanding or just not expecting the ball from him in certain situations.
"Just look how he is performing in the Seleçao [Brazil national team]. It is not totally different but his dynamic interpretation of football is less of a problem in Dunga's squad than it was in [Hoffenheim manager] Markus Gisdol's in 2015.
"Since we didn't manage to qualify even for next year's Europa League it is the right move for him."
And while a fee that makes Firmino Liverpool's second most expensive player of all time has raised some eyebrows, Walkenhorst believes Liverpool will come to look at it as a bargain in the future. "The fee is a bit like at the stock exchange - it's a bet on the future, and I assume it is a safe one," he adds.
Alongside Adam Lallana and Philippe Coutinho, Firmino will be expected to provide plenty of finesse and invention in Liverpool's final third. But as is the case with all arrivals from overseas, there will be questions asked of how long it will take him to adjust to the physical demands of the Premier League.
But having seen Firmino's role within the national team grow since being left out of Brazil's 2014 World Cup squad last summer, Walkenhorst suggests the player is ready to exert a greater influence on the pitch.
"Whether he's physically strong enough - I am not sure. But is Angel di Maria?
"But he is willing and very eager to play a major part in the Seleçao. He knows what it takes and what is needed - just look at his progress the last year. He lost his braces and gained his international caps."
© Copyright IBTimes 2023. All rights reserved.