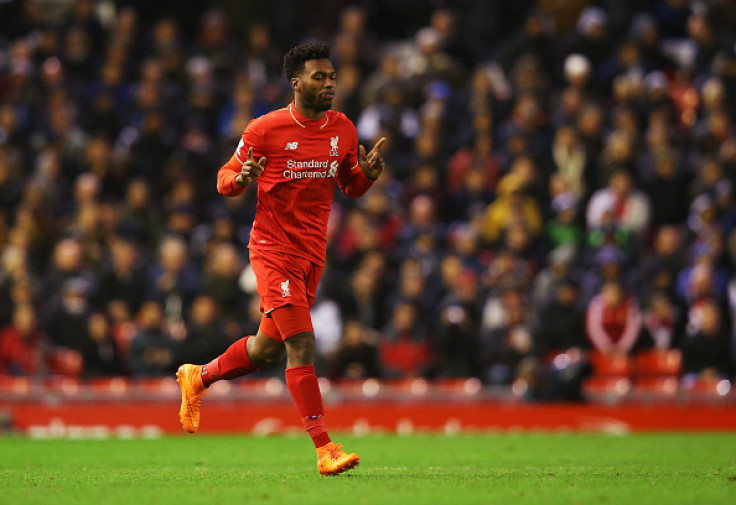 Daniel Sturridge's hamstring injury will see him out of the festive period, which will severely affect Liverpool's chances of closing the gap on the top four. The striker suffered a hamstring strain in the Reds' 2-0 loss to Newcastle, in what has been his third injury under Jurgen Klopp's reign.
The Guardian reports that the player complained of a strain in his hamstring after the game, where he came on as a second-half substitute. The former Dortmund manager had urged the striker to listen to Liverpool's backroom staff and had prepared a plan to ease him into the team, having given him some time against Southampton in the league cup.
Scan reports confirmed the strain, which could keep him out until January 2016, considering the recovery time. The Reds are currently seventh in the league, nine points adrift of leaders Leicester City and six points behind the Red Devils and Manchester City, who are joint on points in the top four, behind Arsenal.
The striker has faced a series of injuries since last season, having missed a major part of the campaign with a hip problem. Sturridge made a brief appearance under Brendan Rodgers, but succumbed to yet another knee problem. The latest setback will also be a major problem for England manager Roy Hodgson, who has been without Danny Welbeck for a major part of the qualifying campaign, with the Arsenal striker still unavailable following a surgery on his knee.
Christian Benteke and Divock Origi are likely to hold fort in the absence of Sturridge and Danny Ings, who is likely to miss the rest of the season with an anterior cruciate ligament injury. The manager is likely to invest in the summer to add more quality to the squad, but had previously revealed that he was looking to screen his available options before making any concrete decision on his transfer plans.