When it became clear that Wesley Sneijder would be leaving Internazionale during the January transfer window you would have assumed that there would have been a host of Premier League clubs interested in signing the Dutch superstar.
I mean this was the man that helped guide Inter to a historic treble under Jose Mourinho; the midfielder that dragged Holland into the World Cup final after a man of the match display against Uruguay.
What is more, this was a player that had been linked with Manchester United consistently for around 18 months. It had seemed inevitable that he was the solution to the question of who would replace Paul Scholes.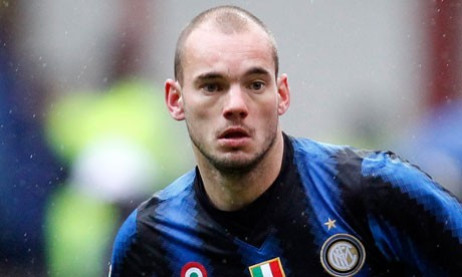 Not the Scholes that has sat deep and controlled play in the latter stages of his career, but the flame haired youngster that time his runs into the box with perfection and so often came up with crucial and spectacular goals.
Having starred for Ajax, Real Madrid and Inter, it seems Sneijder was destined to grace the Premier League. The one problem, his excessive wages which had caused Sir Alex Ferguson to refrain from making an offer.
However, once the midfielder announced that his next move would not be for the money it seemed an English club would be in the running. This time it was Liverpool who were strongly linked with Sneijder.
The current Liverpool squad appeared to be crying out for some experience, even captain Steven Gerrard had insisted that he the club could profit from a senior player. He spoke of the influence that Gary McAllister had over him when he arrived at the grand old footballing age of 35 and helped the Reds win a treble of their own in 2001.
There was yet more talk of a possible bid for Sneijder when Gerrard appeared on the Sky show Goals on Sunday and spoke of how much he would love to play alongside such a talented midfielder.
But then it was announced that Sneijder had joined Turkish side Galatasaray and that Liverpool had actually turned their attentions to another Inter attacking midfielder in Philiippe Coutinho.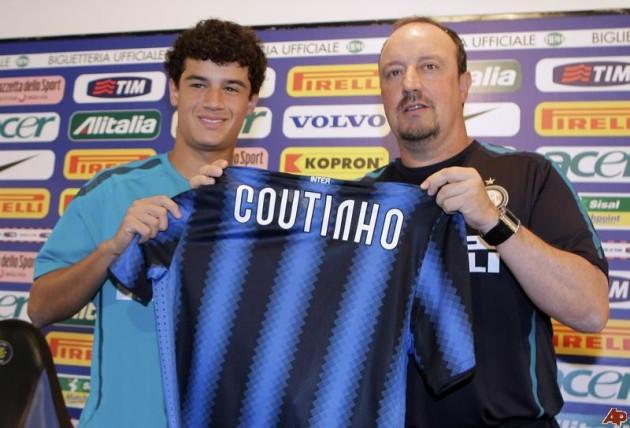 The Brazilian has been capped once by his country and has made 11 appearances in all competitions for his club this season. Having moved from Vasco de Gama in the summer of 2010, when he was just 18, Coutinho would make an instant impact by impressing in the Champions League.
He has since flitted in and out of the league side but did impress on a six month loan spell with Spanish side Espanyol where he scored five goals in his 16 appearances.
So why have Liverpool decided to pursue Coutinho rather than an established, world-class midfielder like Sneijder? The answer is simple - youth.
At just 20-years-old, Coutinho fits perfectly in line with Liverpool's current policy of signing the best young talent who offer a resale value should they fail to establish themselves at the club.
The Brazilian is the latest in a long line under the club's American owners who have signed the likes of Andy Carroll, Jordan Henderson, Joe Allen, Fabio Borini, Sebastian Coates and Daniel Sturridge, all of whom were 23 or under.
Rodgers wants players at Liverpool that can be moulded and Coutinho appears to fit the bill. The midfielder is a raw talent who offers pace, dribbling skills and the ability to beat defenders.
He will not demand the high wages that made caused Sneijder to be overlooked and should he be a success then he could viably stay with the club for more than a decade.
Gerrard may believe the squad need experience but he is the man who must now take on the responsibility to lead the club forward. He will be the man these young players look upto, and what better role model for Coutinho than the powerful England captain.
On the face of it some fans may question the decision to snub Sneijder, but sticking with a youth policy has brought huge success, just ask Manchester United supporters.
In a few years time when the Liverpool squad have matured together as a group, Rodgers will hope that he has been proved right. If Coutinho can continue to improve and emulate former Brazilian number tens, then it will have proven to be a fantastic piece of business from the Reds hierarchy.