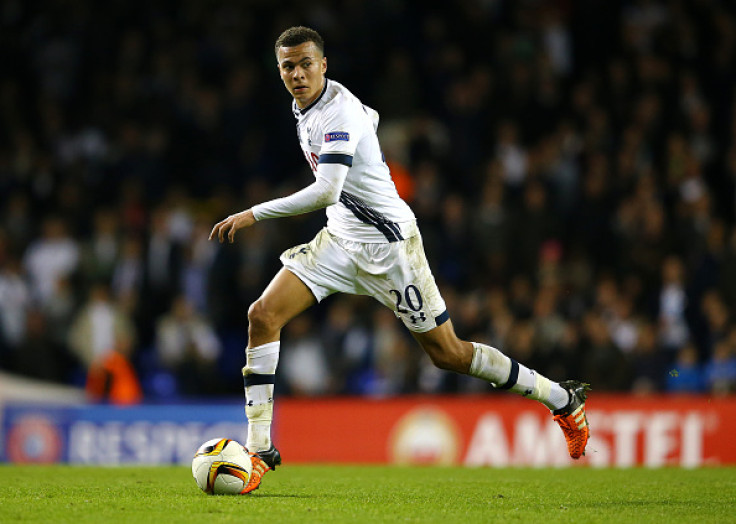 Liverpool legend John Aldridge has blasted the club's transfer decision makers after they allowed Dele Alli slip through their fingers when the midfielder was keen on joining the Merseyside club. The talented midfielder, who is set to become a regular for England sooner rather than later, went on to sign for Tottenham Hotspur at the end of the January transfer window in 2015 and is now a regular for the club under Mauricio Pochettino.
Brendan Rodgers confirmed earlier this year that the midfielder was close to signing for the Anfield outfit with talks at an advanced stage with his family and former manager Karl Robinson. The boyhood Liverpool fan was keen on following in the footsteps of club legend Steven Gerrard, but the club failed to sanction a move allowing the north London club to step in and complete a move for a fee of around £5m ($7m). He remained with MK Dons on-loan for the remainder of the 2014/15 campaign, but has since returned and taken the Premier League by storm.
Liverpool have been wasteful in the transfer market in recent seasons, buying a number of players for bigger amounts, who failed to live up to expectations. Lazar Markovic came for around £25m ($35m) and Mario Balotelli for around £16m ($23m) among others. The former marksman has admitted that he is disappointed to see Alli doing so well for a direct rival instead of donning the red of Liverpool.
The 19-year-old has been one of the key players for Spurs as they challenge Leicester City for the league title, while also building a strong partnership with top scorer Harry Kane. He has already been rewarded with a bumper new contract to ward off suitors and his performances have also seen him break into the senior England squad and is a certainty to make the squad for England Euro 2016 campaign in France later this year.
"Dele Alli is going to be a star - make no mistake about that. I baulk at the fact that Liverpool had this kid and let him go," Aldridge wrote for the Liverpool Echo.
"We've bought so many inept players over the last few years for so much money and you look at what we turned away, it really hurts me to see."
"The kid wanted to play for Liverpool, he was a fan who loved Steven Gerrard when he was younger. He had a manager at MK Dons in Karl Robinson who was keen for him to go to Liverpool."
"So to miss out on him and to now see what he's doing for Spurs and for England, it is hard to take. You can see what a player he'll become, he can play in so many different positions," he added.