Tottenham Hotspur star Dele Alli cites Liverpool hero Steven Gerrard as his inspiration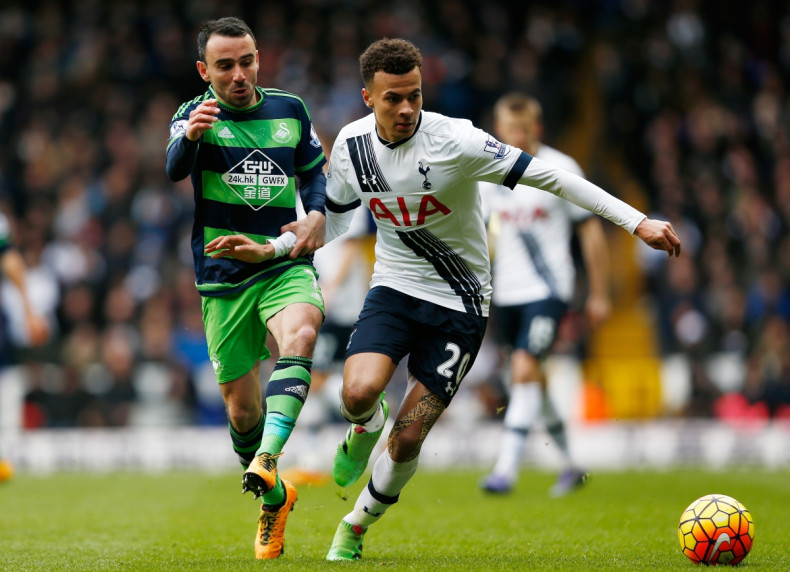 Tottenham Hotspur midfielder Dele Alli has revealed Steven Gerrard was his childhood inspiration. The 19-year-old star explained he modelled his game on the former Liverpool captain and even copied his sense of style.
Alli admitted he wore the same boots Gerrard would wear in a bid to emulate his on-the-pitch appearance. "Steven Gerrard was someone I looked up to massively," he said to FourFourTwo magazine. "I'd always try to copy him, right down to the boots he was wearing. It was his attitude on the pitch that stood out – you could really see how much he hated losing.
"The moment that stands out is the goal against West Ham in the FA Cup final [in 2006]. It was a great moment in a huge game, and a great finish too. It's one of the first goals I remember seeing."
In fact, Alli admitted he would be too intimidated to speak to Gerrard if they came face-to-face. "I had a picture with him when I was younger, but I've never spoken to him. I think he'd probably be the only person that would make me a bit star-struck!" the Tottenham midfielder shared.
Alli's remarks come shortly after Gerrard admitted to being disappointed that Liverpool failed to beat Tottenham to his signature. The England international joined the White Hart Lane club in 2015, but Liverpool were also in the running for his signature.
"I was actually disappointed Liverpool didn't sign him," Gerrard said on BT Sport. "I thought he was certainly a player Liverpool might have tried to go for, especially with me coming toward the end. He's a player I could see playing for Liverpool for 10-15 years, he's certainly got that ability."