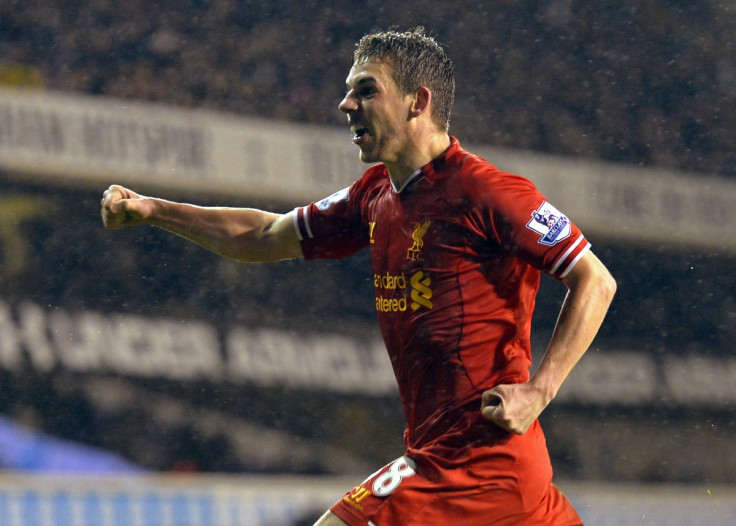 Former Liverpool striker Neil Mellor has compared Jon Flanagan to Jamie Carragher and has backed the defender be the future captain at Anfield.
The 22-year-old has failed to take the pitch this season and is set for another six months on the sidelines after undergoing another knee surgery. His contract is set to expire at the end of this campaign and he is likely to be handed a new deal to keep him at the Merseyside club.
Flanagan is a local boy, who came up through the ranks of Liverpool's youth system. He has been in and out of the squad before making an impact during the Reds' impressive campaign during 2013/14 season.
Brendan Rodgers will be without Steven Gerrard as the former England international will leave the club this summer. Mellor believes having Flanagan in the squad will help the Anfield club have a local connection.
"He has what Carra had, that desire to win, those leadership qualities. I don't think it's stretching it to say that he could be a future captain of the club, because you can't buy the qualities that Jon has," Mellor told the Liverpool Echo.
"Of course there is no guarantee of how he will come back from injury – I know that from experience – but he is at the best possible club in terms of medical care and support, and he has the best possible attitude to call upon. We've already seen what kind of character he is."
"To spend so long out of the first-team picture, and then to come back last season and perform the way he did, in big, big games, shows the mental strength that he has."
"For me, he still has a future at Anfield. If you think that Liverpool have already lost Carra, they're about to lose Stevie this summer, then they need that local connection, that player that relates to the supporters and that represents them on the pitch. And Flanno can be that man," he added.
Meanwhile, Mellor has urged the former Swansea boss to hand the England international a new deal in order to allow him leave the club as a free agent.
"If I were Liverpool, I'd get him tied down to a new contract, and I'd encourage him to go out and watch games, to study, to learn, so that when he comes back, he's an even better player. I never did that, when I was injured, but I wish I had," Mellor concluded.