Jose Enrique has lauded Luis Suarez's contributions to Liverpool this season, with the left-back insisting that if it wasn't for the striker's bad luck, his goal tally this season would be a lot higher.
Enrique and Suarez both joined the Reds last year, and though the side have been disappointing in the league this season, the duo have shown great promise and look to be two of Kenny Dalglish's best investments.
And Enrique believes that Liverpool would be in a lot more trouble if it weren't for Suarez's performances for the club this season, as they look to continue building into a Champions League side.
"You only have to see Luis's finishing in the Norwich games to see how good he can be," he told the official Liverpool website.
"I said to him after the game 'Luis you deserve more goals this season'. He said 'Maybe that will change next season'.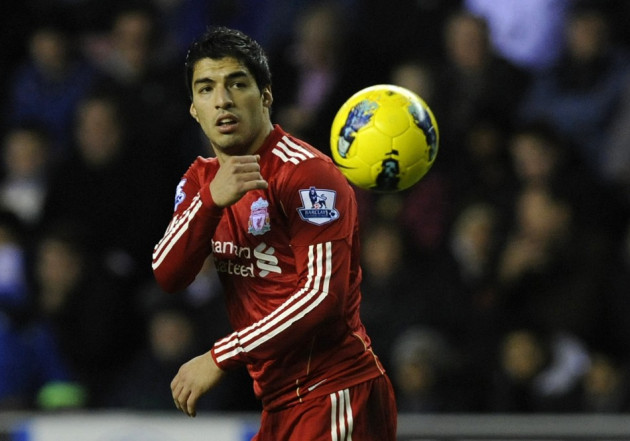 "He's right at the top in the world. As Stevie says - he's amazing. He makes a lot of chances himself.
"He makes a lot of chances himself. From nothing, he can do something. He is really, really important to us."
Liverpool have been particularly unlucky this season, with the side hitting the woodwork more than any other club in the Premier League.
And Enrique insists that while it isn't an excuse for the Reds' disappointing season, the side are looking at the positives in their lack of goals.
"To hit the crossbar and the post so many times and miss a few penalties as well, it shows that we are creating lots of chances," he explained. "It is the role of everybody to score goals, though, not just the forwards.
"It looks like an excuse because everyone says the same but it would be more worrying if we weren't shooting or creating the opportunity to shoot.
"Against many, many teams we might have scored earlier and the game changes and we win the points."