Liverpool: Kenny Dalglish backs Brendan Rodgers to remain at the helm despite imminent changes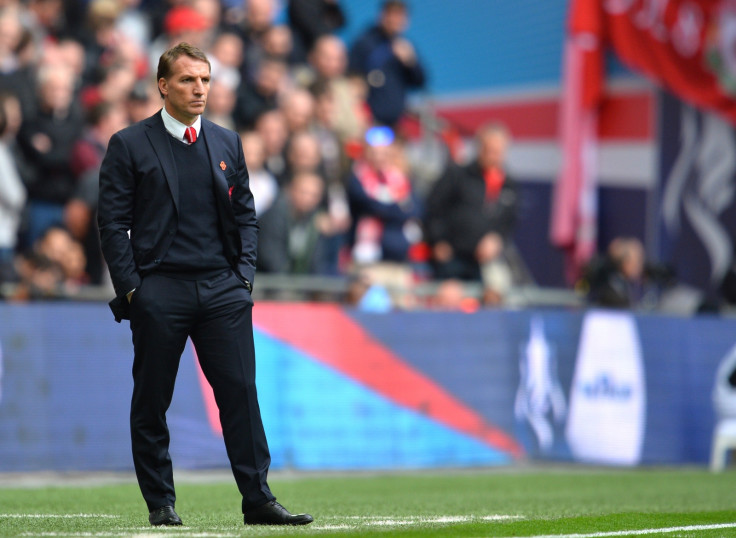 Liverpool legend Kenny Dalglish has backed Reds manager Brendan Rodgers to remain at the helm of the Anfield club despite their poor performances this season that will see them most likely miss out on a place in next season's Champions League.
The Merseyside club have failed to replicate the form they displayed in the second half of last season, which saw them run Manchester City all the way to the end, eventually losing the title by a single point.
Apart from the disappointment in the Premier League, the Reds were knocked out in the semi-finals of the FA Cup by Aston Villa, making it three years for Rodgers without a trophy since he took over the reins at Anfield.
However, Dalglish, who also managed Liverpool in two different stints believes that the manager's job is safe, but is sure that there will be changes, even though minimal, as they look to get back into the Champions League and challenge for titles on the domestic front.
"At every club next year there will be changes - of players, managers, everything," Dalglish said, as quoted by the Daily Mail.
"So it may not be anything originally happening at Liverpool, but let's be clear - any changes will not involve Brendan Rodgers."
"Whether they were successful in the FA Cup or not wouldn't have made a difference to where they want to go next year and what business they want to do. Personally I don't see their being too many changes," the Reds legend explained.
"For now they just have to push forward and try to get fourth spot. It will be difficult but I don't think it's gone. I'm sure the players believe they can get there and will have the desire to get there as well," Dalglish added.
© Copyright IBTimes 2023. All rights reserved.