Liverpool legend Ian Rush has defended Daniel Sturridge and says he cannot be criticised for firing blanks against Southampton. The England international spurned a number of clear-cut opportunities on Wednesday (25 January) as Jurgen Klopp's side were knocked out of the EFL Cup at the semi-final stage.
Despite his troubles in front of goal, Rush, who scored 346 goals for Liverpool, does not think Sturridge is at fault for the Reds' disappointing cup exit but did say the former Manchester City striker needs to be mentally tough and keep finding positions to score.
"If you lose confidence and you stop getting in them positions, then there's a problem," Rush told The Liverpool Echo. "That's why there's mental toughness that's needed now to still get in those areas. It doesn't matter if you miss 10, you're doing something right because you're in that positions.
"The worst things I've seen with strikers is they'll do it twice (miss) and they won't get in that position again, they shy away from that.
"Keep getting in those positions and your luck will change – on another day Daniel would have scored. You can't criticise him for missing because he's done something right to get in the right position and if he keeps doing that the time will come when he gets three chances, scores three goals and everyone will forget about this. It's about being positive and having that mental toughness."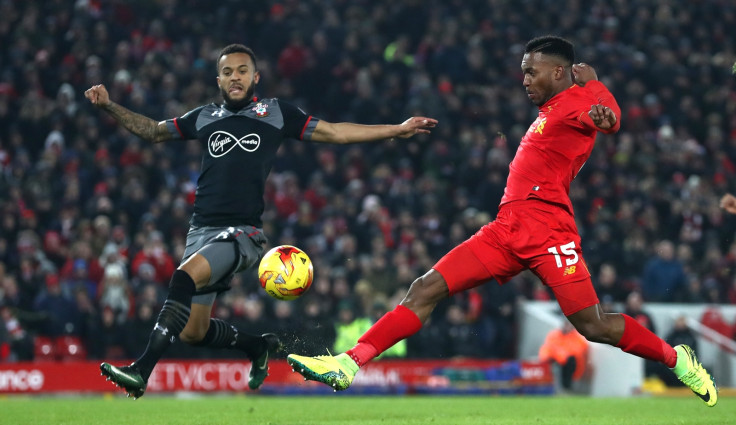 Liverpool are struggling in the league and cup competitions and have won just one of their first seven matches since the turn of the year. The downturn in form has led to growing concerns among Anfield supporters and Rush says there needs to be a reaction from Klopp's men, starting against Wolverhampton Wanderers in the FA Cup on Saturday.
"I think it's the first semi-final Klopp has lost. Semi-finals are a nightmare you know," Rush added. "But they've had two chances at it. It's disappointing but it's how you react to it, it's going to be an interesting few weeks.
"A few weeks ago and everyone was happy – we're going to finish in the top-four, we're going to win a trophy. Three weeks down the line, we're not in the trophy we had the best chance of winning any more, we lost to Swansea, but it's all about how you react."