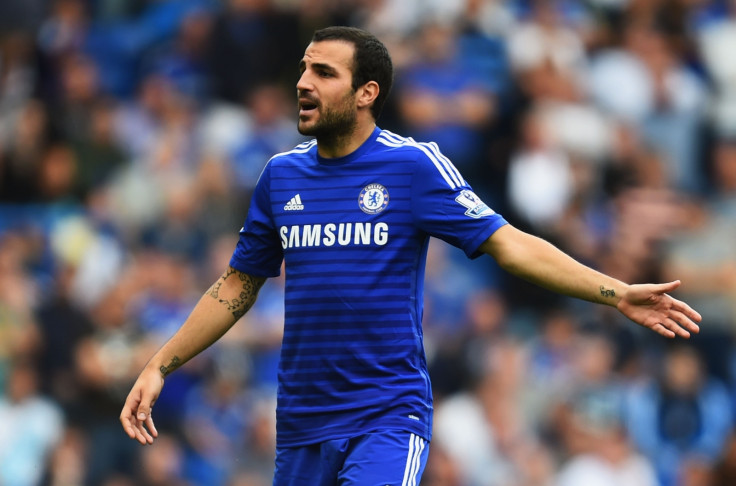 Liverpool legend Jamie Carragher has criticised Chelsea midfielder Cesc Fabregas for his lack of application during the Blues' 3-0 loss to Manchester City on Sunday 16 August.
The former Reds defender feels that the former Arsenal and Barcelona midfielder lacks the tactical knowledge needed to play in the deep lying midfielder's role, especially on the defensive side, which was exposed during the Etihad Stadium demolition.
Carragher has also singled out Ramires, who played on the right side of the midfield for the reigning Premier League champions, but failed to fulfil his defensive duties, which led to Branislav Ivanovic being exposed to the combination of Raheem Sterling and Alexandre Kolarov.
"Why do you play Ramires? Because you've got someone in Cesc Fabregas who is a fantastic footballer, creates goals, scores goals, but he can't defend as we saw in the first 10 seconds when David Silva turns him and puts Sergio Aguero through," Carragher told Sky Sports, according to the Daily Mail.
"He lacks tactical intelligence, especially defensively. That's one of the reasons Barcelona let Chelsea take him," the former Reds defender explained.
"If you play him in there [central midfield], Fabregas needs protection from Matic and Ramires and he didn't get that, especially from Ramires."
"The problems they had down that left side came from Ramires and Fabregas together," he added.
Chelsea have picked up just one point from their opening two games of the 2015/16 campaign; a disappointing draw against Swansea City on the opening day of the campaign at Stamford Bridge was followed up by an equally poor showing at the home of their main title rivals, which has caused quite a few of the players to come under the microscope.