Liverpool legend Steven Gerrard wishes the Reds had 11 players like Jordan Henderson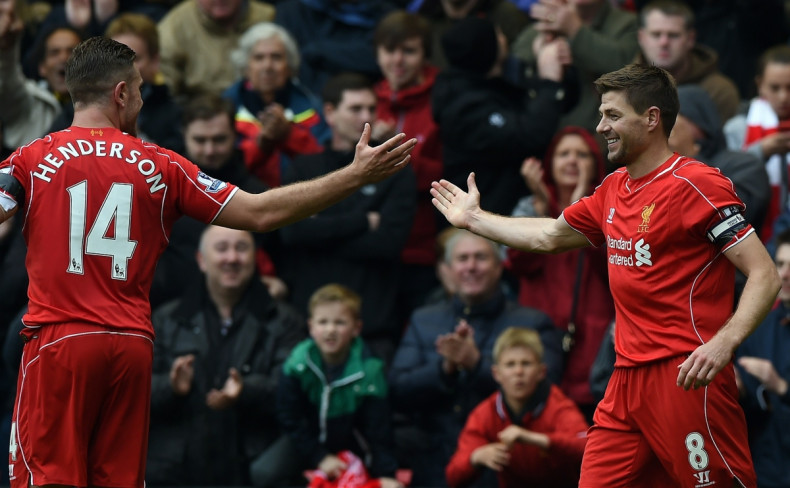 Former Liverpool captain Steven Gerrard wishes his old club had 11 players like Jordan Henderson. The 35-year-old midfielder has revealed he is a huge fan of the player and thinks his contribution to the cause is easy to overlook.
Henderson joined the Reds in summer 2011 and formed a formidable midfield partnership with the former England man during their time at Anfield. Gerrard thinks a League Cup win for Liverpool against Manchester City on Sunday (28 February) would be a crowning moment for his underappreciated former teammate.
"I have been in constant touch with my old team-mates and friends at Melwood through the season and I would love nothing more than to see Jordan Henderson lifting that trophy," the former Liverpool captain revealed in his Daily Telegraph column. "I cannot tell you how much Jordan would deserve it.
"Something that goes underappreciated in football – and you can't put a price on – is those players who are absolutely dedicated to their profession, who from the moment they step on the training pitch are determined to learn more and make themselves the best they can be. Jordan is an example to all players."
Henderson, 25, endured a tough start to life at Anfield following his big-money move from Sunderland. However he has since blossomed into one of the club's most important players, succeeding Gerrard as captain.
"He had some tough times when he joined Liverpool and came through that to be named captain, only to be affected by injury just as he was given the armband at the start of this season," the Liverpool legend said. "The Liverpool supporters will appreciate how tough that must have been for him, but he is a lad who would play through the pain barrier every week in order to wear that red shirt.
"He has often put his body on the line even when he was not 100% at his best. Give me 11 players like that. I'd be so proud of him if he becomes the next Liverpool captain to lift a trophy and I will not be able to send the text quick enough to congratulate him."
Gerrard also suggested a win against Manchester City could mark a turning point in Liverpool's fortunes. "After their experiences in recent seasons, I know how hungry some of those players are for that first winners' medal. If they win, I also know how hungry they will be to win even more," he said.