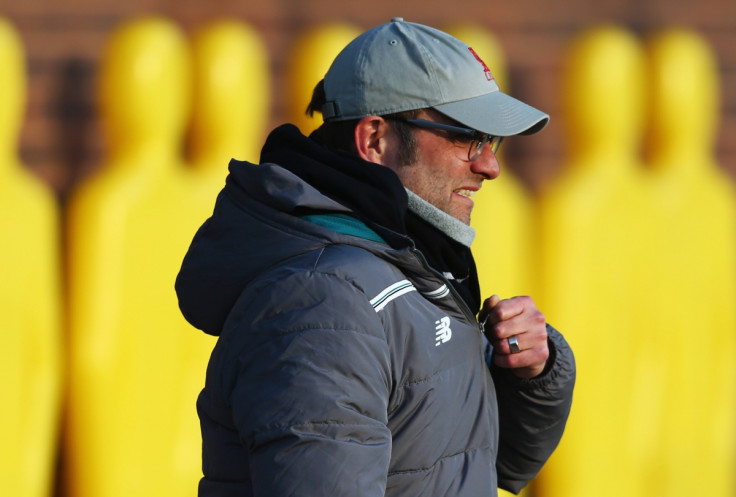 Liverpool manager Jurgen Klopp must stage a multimillion summer overhaul of his squad to turn them into Premier League title contenders in time for the new season, according to eight-time league champion Alan Hansen. The Reds trail leaders Leicester City by 15 points and face having to make up a significant margin in order to force their way into next season's top four, let alone flirt with a challenge for the title.
Klopp has made just three additions to his team since succeeding Brendan Rodgers in October 2015, in the form of Marko Grujic, Steven Caulker and Joel Matip – who will arrive at the end of the season from FC Basel. The German coach has scaled back expectations of the club in the upcoming transfer window however criticism of his side since taking over has been rife.
Owners Fenway Sports Group bankrolled Rodgers' £300m transfer spend during his three-and-a-half seasons at Liverpool and it remains to be seen whether Klopp will receive similar backing in the upcoming window. Hansen believes it will take upwards of £200m and a raft of new players to turn them back into a dominant force.
"These players are not going to win the league, so realistically they probably need five major signings," the Liverpool hero said, according to The Independent. "Jurgen Klopp will have taken the job already knowing who he wants to bring in. The owners have brought him in and now they need to back him, but the problem is the money.
"From what I understand Fenway Sports Group have told the manager it is not a bottomless pit. So the problem he might have is that the owners have invested so much already, will they be reluctant to do it again? They have spent a lot – £20m on Lazar Markovic and then he was sent out on loan.
"You could say they need to spend £100m but where does that get you in today's market? If they are going to have a real go, it needs to be more like £200m – but you can't just snap your fingers and solve the problem."
Goalkeeper Simon Mignolet has come under significant scrutiny during Klopp's tenure, though the Belgium international has strengthened his position at Liverpool after being handed a new contract. However, Hansen insists the stopper must be among the changes in the summer.
"The problem with Simon Mignolet is he'll go on a good run and then a bad run, but the question is whether there is anyone out there who is better," he added. "Do you give him more time? If you look at someone like David de Gea, when he was first at Manchester United he was called the worst goalkeeper in the world. Now he's being called the best in the world.
"The manager will have to be looking at two goalkeepers and a centre-back. But like with the goalkeeper situation I can't think of too many decent centre-backs out there. You need a centre-back partnership to be successful and Liverpool have not had one for a number of years. I look at Wes Morgan and Robert Huth at Leicester and how successful they have been. That's what Liverpool miss."