Liverpool legend Suarez was treated as a criminal before joining Barca, says man who discovered him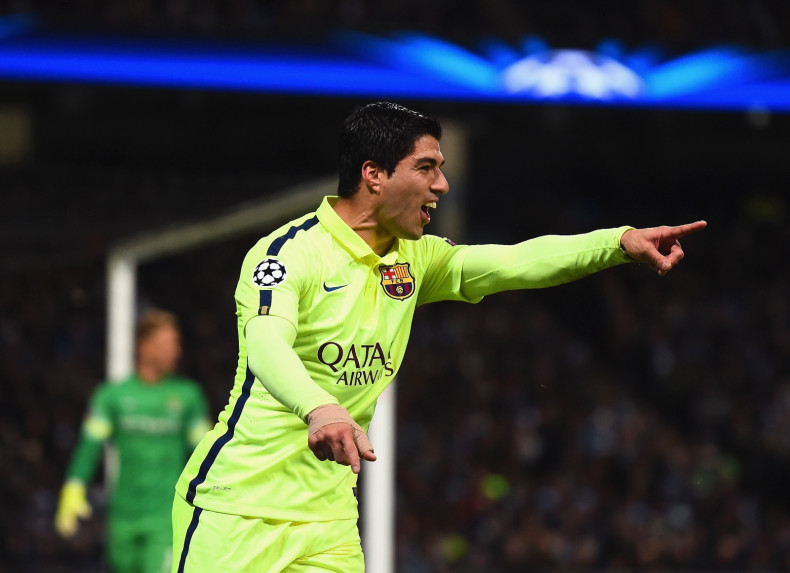 After a few months of apathy, Luis Suárez has turned into Europe's forward of the season, showing the insatiable appetite which led him to success at Anfield Road. Since his arrival at Barcelona last July, the Uruguayan has been the talk of the town. He is the current Golden Boot holder, he scored 31 goals at Liverpool last season, but Fifa's punishment of the Reds' former forward and the £64 million paid by Barcelona led to uncertainty. The disappointment of his early months, caused by his rustiness, only exacerbated the problem.
But Suarez's return to form was only a matter of time. Such a superb footballer does not forget his magic, his predatory instincts or his talent for destroying defenders. Since netting his first goal as a Barca player against Apoel Nicosia, the Uruguayan has scored 19 times, the most important goal coming against Real Madrid among them. If any doubts remained as to whether Suarez would recapture last season's form, his brace against PSG, and the two nutmegs of David Luiz which created them, eviscerated them.
Martín Lasarte, former Real Sociedad manager and the architect of their return to the elite, was the key figure in Suarez's debut at Nacional de Montevideo when he was 18. The forward praises Lasarte whenever he gets the chance, showing how important the mentor was for him.
Speaking to IBtimes UK, the man currently managing Universidad de Chile explained Suarez's last few months, and told us he is not surprised by the sustained quality displayed by the Uruguayan in the last few weeks.
"Since his beginnings, he showed an overwhelming personality, besides his quality" Lasarte told us. "He has an extraordinary winner's mentality which allows him to grow every season. His life has not been easy after the World Cup. It was tough to leave everything behind. His hesitant first few months at Camp Nou were based on a mix of physical inactivity and, above all, pshycological reasons.
"He was treated worse than if he was a criminal. He had to leave the World Cup through the back door, in very difficult circumstances, even for a person with such a strong personality. And you add to all this the arrival at a different club. At Anfield Road, he was the star of the Premier League. Now, he is not the only 'astro.'
"It took time for him to adapt, but he has done it again. He is back. By the way, fulfilling a dream, as he always wanted to play for Barcelona since he was a youngster."
The former Nacional and Real Sociedad manager points to Suarez's friendships with Messi as one of the main reasons for his astonishing performances in the last four months. Zlatan Ibrahimovic's quality was palpable when he played for Barcelona, but he did not manage to get on well with Messi. David Villa's heated discussions with the Argentinian were fundamental to his own departure from the Camp Nou. However, Uruguay's number 9 and Argentina's number 10 are more than two players that complement each other.
"They are both Rioplantenses [born in River Plate Region]" says Lasarte. "They have many things in common - their neighbourhood friends, their concept of competition. You watch them having mate - the typical drink from the region - and you realise that things are working.
"I recommend supporters appreciate how they celebrate their goals with each other. And I say that because when it comes to elite football, you often have to deal with narcissism. It is not easy to handle. But they complement each other well. One scores and assists; the other, Messi, is the greatest football player in the world, but is now permanently linked to Barça's number 9, Suarez".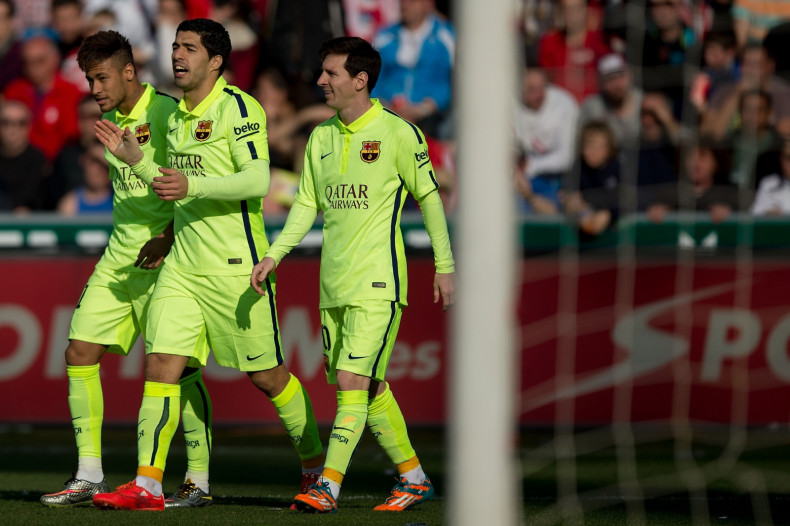 Has Suarez reached the pinnacle of his career? Martin Lasarte has the answer for that, saying: "No way.
"I have very high personal and professional esteem for him and I follow his steps wherever he plays. At Anfield Road, he performed extraordinarily well, his seasons will hardly be forgotten. But look at his current season, he has overcome all sort of situations and that makes him stronger. Look at what he did in Paris. He just can't get enough.
"I know him well, and he is humble enough to admit his imperfections. That is a very big virtue alongside his winner's mentality, as he works extremely hard to polish his flaws. This way, he has been able to hit the ball harder, to score from set pieces, to improve in the aerial duels. Again, I want to remark on his overwhelming personality, something similar to Antoine Griezmann".
Parallel lives
Lasarte is well placed to comment on Griezmann's and Suarez's "parallel lives" because the Frenchman made his debut under the command of the Uruguayan as well. It is a wonderful, largely unknown story.
Real Sociedad where in the second division, waiting to sign Johnatan Estrada, a left winger. Lasarte wanted a youngster to fill the gap until the signing arrived. Bingen Erdozia was the chosen one, but he was injured, so the next one on the list was Griezmann, who had not even made his debut with the youth team.
This was provisional, mainly after Estrada arrived at San Sebastian, but Griezmann scored 5 goals during the preseason and Lasarte saw his quality clearly. He wanted him, despite his age, his lack of experience and physical condition.
Lorenzo Juarros, Real's sporting director, opposed the decision, but Lasarte has a strong character. Real Sociedad were promoted in the penultimate game of the season and Griezmann, who has already scored 20 goals in La Liga with new club Atletico Madrid, was MVP in the 2009/10 season.
"Suárez and Griezmann, as said before, have lot of things in common" Lasarte asserts. "Ambition, spirit, they both want to be the best player in the world. I am extremely happy and proud of them. They made their debuts at the age of 18 and some ordeals were necessary to prevent them from getting lost in professional football. At that age, it is very common, but I talked to them, I explained some situations with affection and they are both very intelligent. Today, they are among the world's football elite and again, I am very happy".
Lasarte ends his speech with humour. "A friend of mine always tells me that I should have gone on comission with them". Leaving jokes aside, he is responsible for the development of these two wonderful players, a truly marvellous achievement.
Oier Fano Dadebat is a Spanish journalist who divides his time between San Sebastian and London. You can find out more about him on Twitter @oierfano.