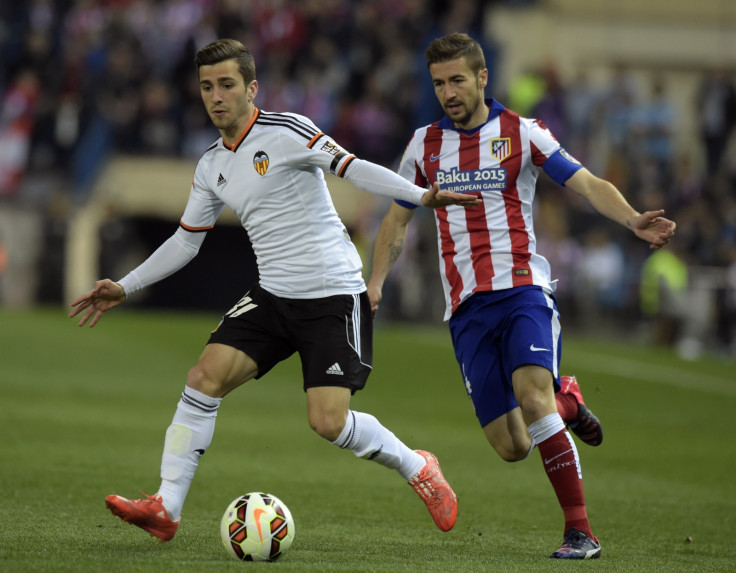 If we look for a club that summarises almost all the features of modern football since the beginning of this century, Chelsea would be a good option. Since Roman Abramovich bought the club in 2003, the Blues have undergone a metamorphosis that has turned a modest team into one of the most fierce competitors on the continent. Money does not buy titles, but with coherence and the right footballing ideas, it increases the chances of success.
Since last Summer, Valencia have followed exactly the same path as Chelsea. Their supporters know they have been extremely lucky; the club's wage bill and debts have rocketed over recent years to nearly £190 million, and their new stadium's construction has been bogged down in the financial crisis. Today it "shines" like a mountain of dusty concrete on the outskirts of the city, the perfect visual metaphor of what Spain has been through in the last decade.
Valencia were close to sealing their fate. After two uninspiring seasons, the club teetered on the brink, as the tension in their Mestalla stadium cranked up to new heights. But then Peter Lim appeared on the scene.
The tycoon, born in Singapore 60 years ago, unsuccessfully tried to buy Liverpool in 2010 yet, paradoxically, owns a chain of bars related to Manchester United. Not exactly what one would consider a one club man. Yet, while his commitment to football seems pragmatic rather than rdent, one cannot argue with his track record in business.
Born into a family of fishermen, Lim emigrated to Australia when he was a student. He worked as a taxi Valencia driver and a waiter so he could pay his finance degree, and he made the most of it by investing on the Indonesian stock market. In just a couple of months, he made a killing and ammased a fortune of more than £1.1 billion. He owns 35% of Fernando Alonso's and Jenson Button's F1 team among other sports investments.
Nicknamed "Remisier King" due to the origin of his fortune on the stock market, Lim erased Valencia's debt in the blink of an eye. But he went further and started a revolution in the summer. Since he bought the club, he has invested more than £90 million in top players, turning gloomy faces into hopeful ones.
The club, so used to selling their top players during the last decade -Mata, Silva, Villa and Mendieta among them - are once again major players in European football's market. Marquee players such as Shkodran Mustafi - a world champion with Germany - Nicolas Otamendi, Alvaro Negredo and Enzo Pérez have all flocked to the levantine club.
After Sunday's draw against Villarreal, Valencia lie fourth, 10 points off Barcelona and just six behind Real Madrid. The entire city is united in a common goal: to lift the Champions League, after two unsuccessfull finals in a row in 2000 and 2001.
Juan Cruz Sol was on the Valencia staff for those two European finals (against Real Madrid and Bayern Munich). After several years working for Chelsea as the Blues' scout, he has returned to Valencia, and now sits on the board of directors. Speaking to IBTimes UK, he explained the parallels between the two clubs.
"Peter Lim's arrival has changed everything. We are now facing ambitious and exciting challenges and you can easily see that when you talk to the fans, the board of directors or even the footballers. Our project leads us to daydreaming, because, as happened after Abramovich's arrival at Stamford Bridge, Lim is investing loads of money, but with intelligence and putting a footballing idea above everything else".
The parallels with Mourinho's 2004 Chelsea are very clear, according to the man once tasked with spotting emerging talent for the Blues.
"Our current squad is based on talented youngsters, such as Gayá and Alcacer, and a great scouting team. If you analyse our signings, we have looked for a very specific profile of player. A high quality footballer, eager for success. Guys who want to grow and can make the club grow at the same time".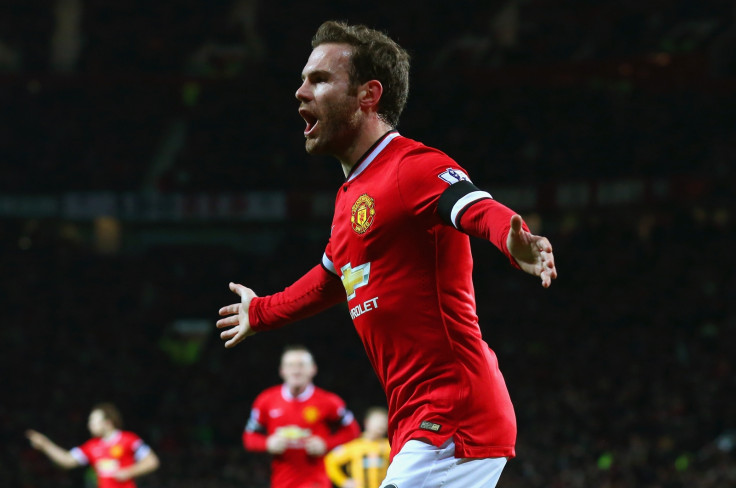 Instead of spending money on established stars, Valencia are searching for specific needs that respond to a footballing vision. "In that sense, It is true that we are close to the approach taken by Chelsea when they signed Drogba, Robben and Duff a decade ago" says Cruz Sol.
After years of financial hardship and underachievement on the field, Cruz Sol believes we are watching the "start of a new era in Valencia and Spanish Football. In just a couple of months, we have even the chance of winning La Liga, even though I know that a 10-point gap with Barcelona sounds like a lot.
Anyway, our priority is to return to the Champions League, after missing the competition for the last two seasons. Reality tells us that, in modern football, it is very tough to survive without a tycoon or strong financial support. Lim's arrival has been a blessing. He is a smart businessman who is making the right decisions. Apart from that, we have the right manager, Nuno Espirito Santo, who is able to work with calmness".
The Mendes touch
Jorge Mendes, Europe's most influential agent these days, has a very close relationship with Lim. Obviously, this helps in the market and reduces the risk of failure, although the depth of Valencia's pockets is also an advantage. In the last 12 months, the Spanish club have spent £90 million, more than Abramovich's Chelsea in nine of the 12 seasons they have played under the Russian's ownership. Big words.
The club is going to catch the big players' attention once they manage to qualify for the Champions League. However, a number of top teams are going to try to snaffle Valencia's best players. Gayá is constantly linked with Real Madrid in the Spanish media and Otamendi is being scouted by Manchester United. It will be a crucial summer for the club.
Cruz Sol continues watching Chelsea's matches in Premier League. "German and Spanish football are improving faster and English football might struggle in European competitions in the next decade" he says. "However, Chelsea are doing well. They have been the best team in the Premier League this season. Their defeat against PSG in the Champions League should not have an impact on this success, as we all know how tricky this competition is".
Cruz Sol knows the caprices of the Champions League all too well, as he was sitting on Valencia's bench in 2000, when they lost the final to Bayern Munich on penalties. If Lim continues spending so much money, he might have a revenge opportunity soon.
Oier Fano Dadebat is a Spanish journalist who divides his time between San Sebastian and London. You can find out more about him on Twitter @oierfano.