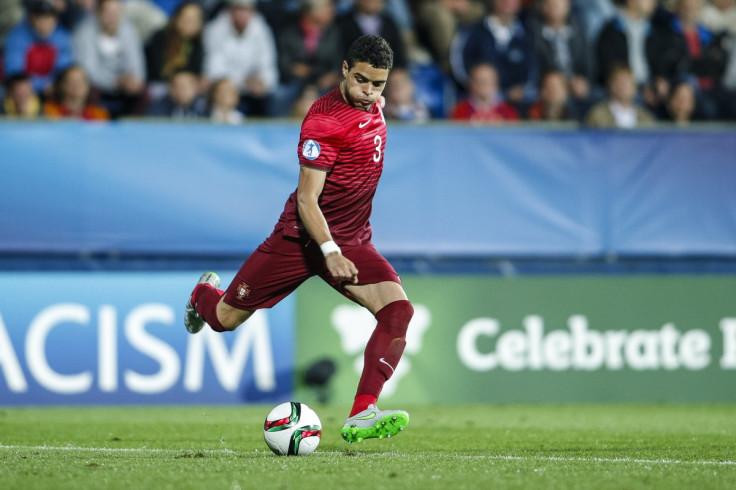 Liverpool loanee Tiago Ilori is on the brink of making his Aston Villa debut, six months after joining the club. Ilori, 22, has failed to make a single appearance for Liverpool since signing for the club in 2013 and joined Villa on a season-long loan on the final day of the summer transfer window, his third spell away from Merseyside.
Former Villa boss Tim Sherwood, who was sacked from his post at Villa Park in October, was reluctant to use the London-born, Portugal international fearing he was "not ready" for the Premier League.
Ilori's progress has also been hampered by a string of injuries, but he featured on the bench during Villa's 1-1 draw with Southampton on 5 December. While he believes the defender still has some work to do in ensuring he is match fit, new boss Remi Garde is pleased with the youngster's attempts to thrust himself into contention.
"Regarding Tiago, he is a player who has struggled a lot in previous weeks with many light injuries," Garde told Villa's official website. "He didn't have a full week of training for the moment. Of course, he was on the bench in the previous game. But he needs to improve again his fitness to be a serious contender.
"I wouldn't say he is far away. I am happy with the way he is coming back to his full fitness. But probably he needs to do a little more before games."
Ilori joined Liverpool for a reported £7m ($10.8m) but left to join La Liga side Granada on loan before making a single appearance for the club. Last season a move to France beckoned, as he spent the campaign on loan at Bordeaux.
Villa took the defender on loan but confirmed after his arrival they have the option to make the deal a permanent one.