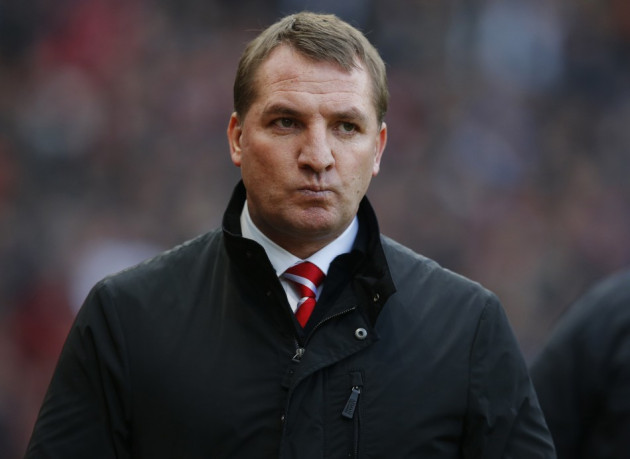 Mark Lawrenson believes that Brendan Rodgers has made up for his tactical error against Southampton with the former Liverpool star claiming the manager has found a winning formula by having three at the back.
Rodgers garnered a lot of criticism for playing four centre-backs against the Saints and the Reds were decisively beaten 1-0 in the match. Their successive loss to Manchester United in the Capital One Cup brought some fans to the conclusion that the honeymoon period was over for the side after their brilliant start to the season but a win against Sunderland has improved their hopes once more.
While Rodgers defended his tactical decisions at the time insisting he sometimes has to make decisions which are unpopular, the manager has since used three centre-backs rather than four to re-find that winning touch.
And Lawrenson believes that Liverpool are much better off from this style of play, and will equally give attacking players such as Philippe Coutinho more freedom, telling the Liverpool Daily Post: "Given the personnel at Rodgers' disposal, I believe it suits Liverpool down to a tee.
"When Glen Johnson or Martin Kelly are fully fit, they can play their natural game down the right while Jose Enrique is well-suited on the opposite flank.
"The system a team plays is always dependent on the players a manager has at his disposal.
"And the 3-4-1-2 formation allows room for what I would term a luxury player. At the moment that's Victor Moses but, when fit, Philippe Coutinho would surely prosper in that role, free to roam without any great defensive responsibility."
Lawrenson warned though that it would take time to adjust to the new style of play but should the Liverpool squad learn they can be unstoppable in their mission to finish in the top four.
"Of course, when you play with three central defenders it does take time to adjust," he explained. "All three have to be decent on the ball as they will be asked to step into midfield now and again.
"I wouldn't read too much into Daniel Agger being on the bench at the weekend and I would expect him to be back in the starting line-up once he regains full fitness."