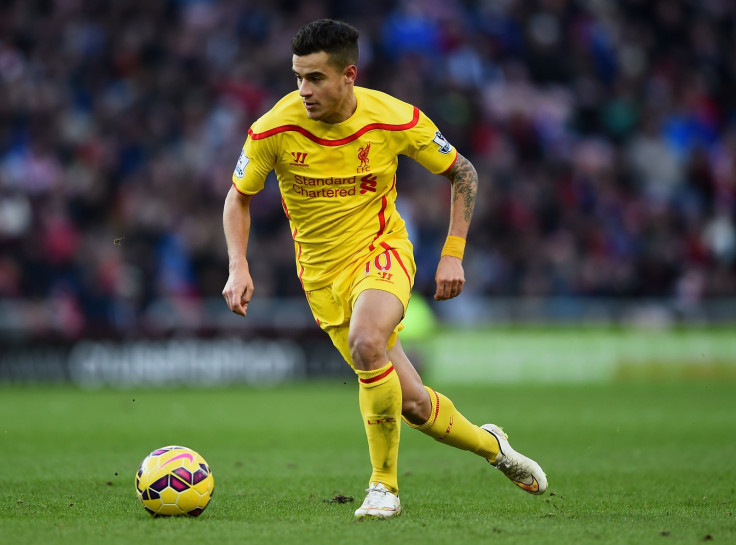 Liverpool attacking midfielder Philippe Coutinho could be an ideal signing for Barcelona as they seek to move on from the celebrated era of Xavi and Andres Iniesta, according to fellow Brazilian Ronaldinho.
World Cup winner Xavi bid a tearful farewell to the Catalan club following his last La Liga appearance at the Camp Nou against Deportivo on 23 May and is now set to wind down his illustrious career with Qatari outfit Al Sadd.
While vice-captain Iniesta remains a Barcelona player, at 31 his influence is not quite as strong as it once was and it stands to reason that the Spanish champions may be eager to further strengthen their midfield options as a result.
Coutinho, meanwhile, was named as Liverpool's player of the year earlier in May following a fine season at Anfield and Ronaldinho believes his fluid style would provide a perfect fit for Luis Enrique's side.
"He has had a fantastic season. He has been one of the best midfield players in Europe and when you think he has been playing in a team that has not been performing well that is an even bigger achievement,' the 35-year-old, now playing in for Queretaro in Mexico's Liga MX, said of his compatriot as reported by the Daily Mail.
"I can't speak for him and I can't speak for Barcelona – but I know what Barcelona look for in a player and he has all those qualities.
"After all those years at the club Xavi has left and Iniesta is now in his thirties – they will need to address that. That is why I think Barcelona and Coutinho would be the perfect fit."
While Coutinho currently enjoys a reputation as one of Liverpool's finest players, Ronaldinho claims he would improve as part of a star-studded Barcelona squad who could win the treble this season having already won their domestic league with a Copa del Rey final date against Athletic Bilbao to come next before the Champions League final in Berlin on 6 June.
"Playing with great players makes you better, I know that," he added.
"Not only would he win trophies with Barcelona, but playing with Neymar, Messi, Suarez, Iniesta, is going to make him a better player."
Given the strength of his performances during an otherwise difficult campaign for Liverpool that ended with a humiliating 6-1 thumping at mid-table Stoke, Brendan Rodgers would no doubt seek to fend off any future interest in Coutinho and it is worth noting that the former Inter Milan playmaker only signed a long-term extension to his Anfield contract in February.
Barcelona will not be able to make any new signings this summer due to a two-window transfer ban first imposed on the club in April 2014 due to an alleged breach of rules concerning the transfer of international players aged under 18.
Coutinho is set to feature for Brazil at the 2015 Copa America starting in Chile next month with Chelsea counterpart Oscar left out of Dunga's squad for the tournament after suffering an injury during a training session with his club.