Former Arsenal midfielder Paul Merson believes Liverpool boss Jurgen Klopp needs more time to adjust to the demands of the Premier League.
After dispatching title rivals Arsenal in ruthless fashion before the international break, the Reds crashed to a 5-0 defeat at Manchester City before being held to a 2-2 draw by Sevilla at Anfield in the Champions League.
Liverpool's early-season defensive frailties have raised fresh concerns over whether the club are ready to challenge for the Premier League title, but Merson called for Reds fans to be patient with Klopp.
"I like Jurgen Klopp," he told Sky Sports. "But let's not get carried away, Liverpool are where you'd expect them to be at the moment. I didn't expect them to win the league this season.
"Managers don't know everything about the Premier League after being here for a year-and-a-half – it will take Klopp time."
Merson pointed to the troubles faced by Pep Guardiola at Manchester City last season as proof that the Premier League takes time getting used to for foreign coaches.
"I just think [Klopp's] got it back to front at the moment. He's got his attack sorted, and the midfield to a certain extent, but the defence is some way off," he said.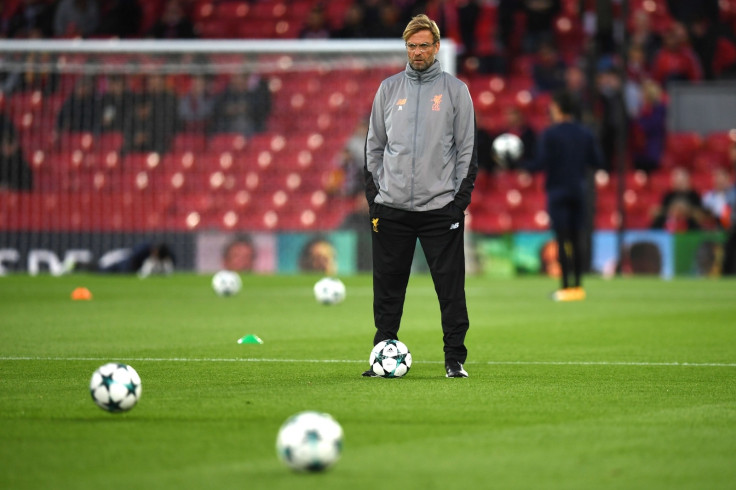 "That's good enough in Germany but not in the Premier League – just ask Pep Guardiola, who found himself out of the title race last season within no time.
"Liverpool will be there or thereabouts this season and they will entertain. The Premier League blew Guardiola away last season, Klopp will need time."
Former Liverpool defender Phil Thompson criticised Klopp's team selection in the 5-0 defeat against City and also took aim at the German's failure to sufficiently address his side's defensive issues in the transfer market.
"I still think we could have strengthened, without a doubt," Thompson told Sky Sports earlier this week. "We did sign Andrew Robertson, but he didn't play against City or Arsenal, so yes we should have signed somebody."