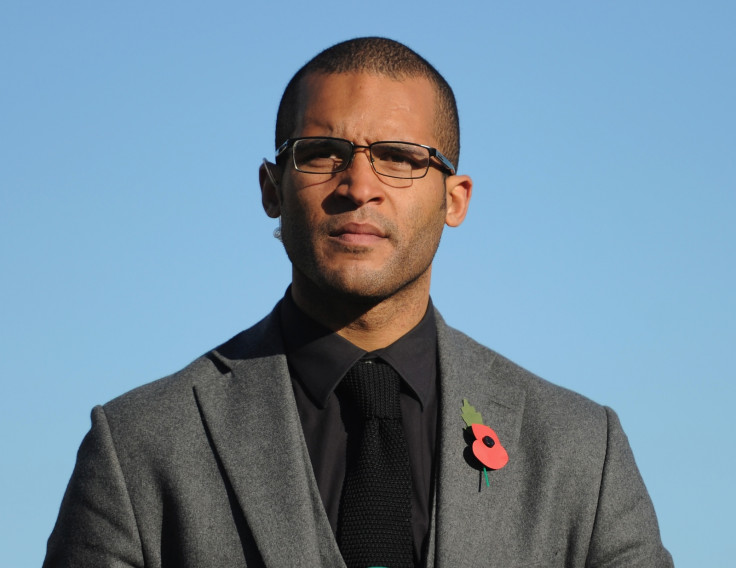 Fears are mounting over the fate of Clarke Carlisle, after the former PFA chairman went missing in Manchester on Friday morning (15 September).
The 37-year-old, who made over 500 professional appearances for nine clubs during his career, was last seen in Manchester city centre at approximately 6am. His wife Carrie, who is due to give birth to the couple's first child in around three months, took to Twitter to plea for information over her husband's whereabouts.
In 2014, the former Burnley, QPR and Northampton Town defender, who has a history of mental illness, stepped in front of a lorry on the A64 Leeds to York road. He escaped death, despite suffering cuts, bruises, internal bleeding, a broken rib and shattered left knee in the incident.
"I had to die," he later said. "This wasn't escaping or running away. This was the perfect answer. It made everyone happy and it ticked every box. I took two steps into the road and then jumped into the truck, like a full shoulder charge. I can remember that impact. Bang. Then lights out."
As well as coping with the end of his playing career, Carlisle said his suicide attempt came after financial woes and the loss of a television punditry role.
However, the incident saw his relationship with his then-wife Gemma break down, while Chris Kilbride, who witnessed the collision and phoned 999 after swerving the lorry that hit Carlisle, died six months later.
In a statement posted online last year on the anniversary of the incident, Carlisle appeared in good spirits and looked to be on the road to recovery.
"Two years ago today, I jumped in front of a truck," he wrote.
"One year today, I was back in psychiatric hospital. Today, I'm away with the love of my life."
Following his attempted suicide, the Preston-born defender spent six weeks in a psychiatric unit. He later launched a mental health charity called the Clarke Carlisle Foundation for Dual Diagnosis.
The foundation is scheduled to host a mental health awareness event in Birmingham next week and Carlisle is due to appear as speaker on Tuesday evening.
The 37-year-old, who helped Burnley to secure promotion to the Premier League for the first time at the end of the 2008-09 season, made headlines after he became the first footballer to appear on Question Time, being dubbed 'Britain's brainiest footballer'.
The Samaritans provides a free support service for those who need to talk to someone in the UK and Republic of Ireland. It can be contacted via Samaritans.org or by calling 116 123 (UK) or 116 123 (ROI), 24 hours a day, 365 days a year.