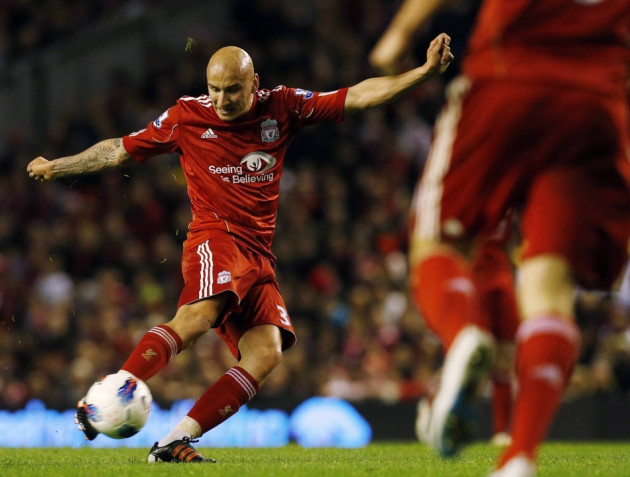 The 32 year old Reds' legend and captain feels the inclusion of his club team mate can only help both club and country.
"I'm really pleased for Jonjo. He has been improving all the time since he arrived at Liverpool and has grown into a good footballer with good vision who can create and score goals," Gerrard explained, adding, "He also listens which means he will only get better with more games and experience. This experience of being in the full England squad will be great for him and hopefully Liverpool will benefit from it as well."
The Reds' coach, Brendan Rodgers, was also full of praise for the youngster, referring to Shelvey as one of the youngsters who could potentially be part of the club's long-term future.
"Jonjo is an example of how the young players have been developing at the club. He has been excellent in his work on a daily basis since I arrived here. He has shown in the early stages of the season that he will play a prominent role in the development of the team over the next couple of years," the former Swansea City manager told the club's official Web site, adding, "To get called into the full England squad is testament to what he's done so far. It will be a great experience for him. He's gone down there to work with some top players and that can only benefit him. Hopefully he will come back a better player."
The 20 year old Shelvey joined the Anfield club two years ago, from Championship side Charlton Athletic and his progression through the Addicks' youth system was impressive. He made his first team debut at 16 and has represented England at the U16, U17, U19 and U21 levels, with excellent goals-to-games ratios at each level. Shelvey received the call up to Roy Hodgson's squad to face San Marino and Poland in qualifiers for the 2014 FIFA World Cup in Brazil in order to gain experience working with the senior team.
Shelvey has made 46 appearances for the Reds so far and has scored five times, including a critical second-half brace against Swiss side BSC Young Boys, in a UEFA Europa League group stage match in Bern. Shelvey's goals, in the final 20 minutes, gave Liverpool a 5-3 away win.