Liverpool news: Simon Mignolet thinks League Cup triumph could be catalyst for future success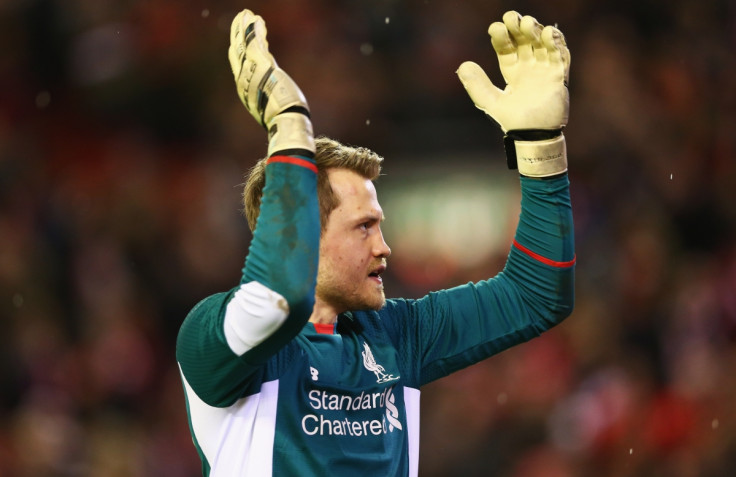 Liverpool goalkeeper Simon Mignolet thinks winning the League Cup could mark a turning point in the club's history. The 27-year-old star believes beating Manchester City at Wembley on 28 February could prove to be a catalyst for more success.
Mignolet suggested Liverpool could follow the same path as Chelsea during Jose Mourinho's first spell at the club, which included a League Cup win in 2005. "Not only for the manager but for the club, for the fans, for everybody," he said of the importance of Sunday's match against City, according to Sky Sports.
"I remember for Chelsea a few years back, it was the League Cup they won and after that they managed to win a lot of trophies. It gives everybody a confidence boost when you win your first trophy for a long time," the Liverpool goalkeeper said.
"For this young group of lads, I think it could be something that pushes us on to be even hungrier for trophies. Let's hope we can do that. It will be very difficult but we will try our best and hopefully we can get the trophy and get the first win."
There is, of course, the chance that Sunday's game will be decided by penalty kicks. However, the Liverpool star has revealed he has done no additional preparation for that possibility.
"In every game there can be a penalty taken and you always prepare in the same way. It's not just if there's going to be a shoot-out," he said. "You analyse the teams and we obviously get a lot of information here from the analysts and the coaching staff which will help.
"You know what you have to do. You pick your spot but it comes down to the quality of the striker. If they hit a good penalty, it will always be very difficult to save."
Victory for Liverpool in the League Cup final would bring manager Jurgen Klopp his first trophy during his time in charge at Liverpool.
© Copyright IBTimes 2023. All rights reserved.