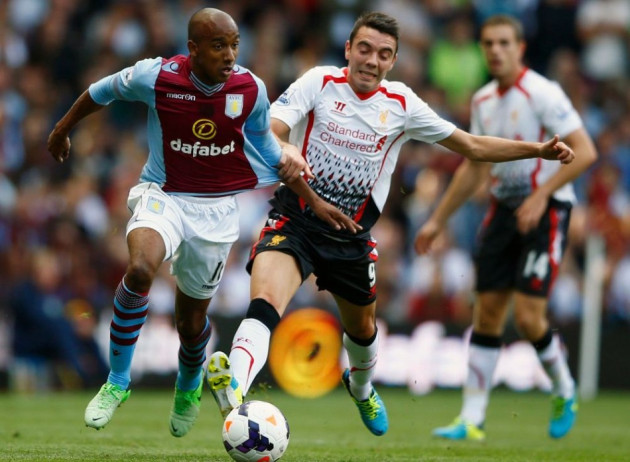 Liverpool striker Iago Aspas believes that finishing in the top four should be the least of their ambitions this season.
The former Celta Vigo striker, who made the trip to the Premier League last summer, believes that the Reds have it in them to return to the Champions League. The forward has failed to make a starting berth ahead of Luis Suarez and Daniel Sturridge but insists that he has set a personal goal for himself and is hoping to get his expected quota of games before the end of the season.
The Reds are currently second in the table and have been in brilliant form thus far with their only two losses coming against league toppers Arsenal and third placed Southampton. Aspas is currently out with injury but the striker hopes to be back soon and help his side go through a tricky run of fixtures which shall see them take on Chelsea, Manchester City, Tottenham and Everton in quick succession.
"I think we should be aiming to finish in the top four - I think it is the minimum for this club. The squad is very good; you can see that when you consider it player by player. My ambition is to play as many times as possible and to try to do it in the best possible way to finish in the top four," Aspa told Liverpool's Official Website.
The Spaniard also explain as to how he spends his free time now that he is rehabilitating from injury and not involved in training.
"Watching football games, because I am mad about football, and playing video games on the internet with my friends," the striker said.
"It is very quiet and I like a quiet life very much. I am relaxed and happy; I spend almost all the time at home with my girlfriend, that's why it's easier.
"Life is not very different to my place because it rained there too, even though it was not as cold.
"I am learning the language little by little, particularly by listening to it here. It is a little bit more difficult here because of the Scouse accent, but I will learn little by little," he concluded.