John Aldridge has argued that Nuri Sahin has been particularly disappointing this season for Liverpool, with the 24 year old putting in another below-par performance against Chelsea at the weekend.
Sahin played 60 minutes before being subbed for Reds' youngster Suso in the 1-1 draw with the Blues on Sunday, and though the latter received a great deal of praise for another performance which showed wisdom beyond his years, the former has once again not had the impact Rodgers might have hoped when he moved to Anfield in the summer.
Liverpool didn't make as many signings as they might have liked in the last transfer window, and for Sahin to struggle has only caused more woes for Rodgers as he works with a squad that's very thin on the line.
And Aldridge believes that the disappointment surrounding Sahin was perfectly summed up by his actions on Sunday.
"It may sound like I am singling the player out for criticism, but I thought the Reds looked a lot more of an attacking threat once Nuri Sahin had left the field, to be replaced by the youngster Suso," he said in the Liverpool Echo.
"Sahin, for whatever reason, just hasn't looked the player we were told he was when he signed. He was well off the pace again on Sunday, and I think his form - and that of Suso, by the way - gives Brendan Rodgers a bit of a selection headache.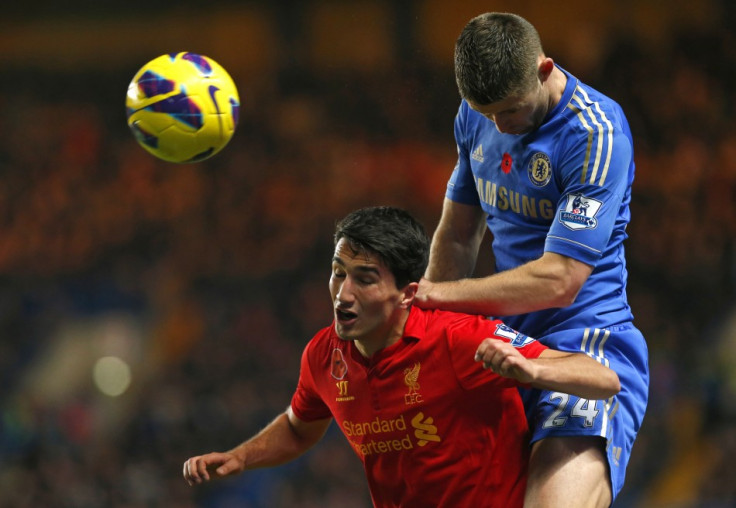 "Suso is a classy footballer, with a wonderful left foot. He is more direct, more positive than Sahin, and looks far more willing to take a few risks in attack, taking players on and looking for incisive passes in the final third. It was his corner, of course, which led to the goal for Suarez.
"That goal, incidentally, was pretty similar to the one he got at Everton, which was ruled out. His penalty box movement, and his anticipation in those situations, is fantastic.
"Thankfully on this occasion we had a good linesman to spot that he had timed his movement perfectly."
Liverpool are currently 13th on the table, and while a lot of their success this season has come from Suarez's goals, the youngsters who have stepped up in the side have shown Rodgers that he has a lot to look forward to in the long term.
Sahin still has time to prove himself, but as the clock ticks down to his return to Real Madrid, he hasn't so far put any pressure on Jose Mourinho to give him game time when he does head back to Spain.