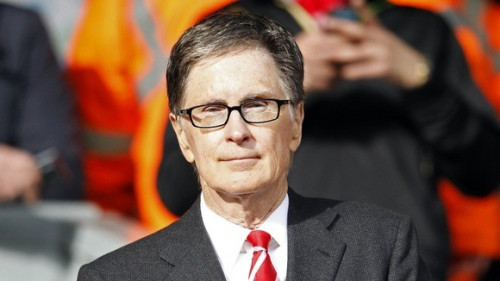 Liverpool owner John W Henry has revealed the opportunity to dethrone Manchester United as English football's leading club was the primary reason behind purchasing the Reds in 2010.
Henry's company Fenway Sports Group bought out Tom Hicks and George Gillett from just over three years ago and have since admitted that under the former American owners the side came close to bankruptcy.
As United closed in and eventually surpassed their league title tally FSG have implemented plans to bring the club back to it's glory days and speaking at the Boston Chamber of Commerce Henry says that he felt adorned to the club because it reminded him of the Boston Red Sox's fight to overtake the New York Yankees.
"Just as the Red Sox always seem to play second fiddle to the Yankees, Liverpool has similarly been frustrated by United since the Premier League replaced the Football League 20 years ago," he said.
Discussing why he wanted to purchase Liverpool Henry explained that the similarities between Boston and Merseyside didn't end there.
"The larger part of the story that struck us when we were considering buying Liverpool out of a bankruptcy situation created by Americans was the similarities of the two cities, the two teams, the two histories, the two stadia," he added.
"Liverpool has a large Irish Catholic population, it's a seaport on a famous river, both cities are about 45 sq miles in size, both have around 600,000 people, both are college towns.
"Boston had the fist public library, Liverpool had the first lending library. Both cities have pioneered medical advancements during the decades and both have the largest economic powers in the world exactly 213 miles to the south by car.
"Both cities will excoriate me for comparing them, but like it or not they are kindred spirits.
"They play in the most historical cathedrals of sport. Anfield has 7,000 more seats than Fenway but actually you might say its a bit cosier than Fenway.
"It's no coincidence that The Beatles came out of that small town 50 years ago, and that the soccer club there is one of the most successful and biggest sports teams in history despite local economic climate.
"There is a culture of toughness, intelligence, creativity that reminds me of New England. So I am sure I have answered your questions on 'why Liverpool?'"
Liverpool's rivalry with United took a new turn this season with the Reds making a serious play for a top four place.
Often by this point in the campaign United are well ahead of their counterparts but the current situation sees Brendan Rodgers' Liverpool five points ahead of the champions.